Every thing about CHINESE EGG DROP SOUP | Vahrehvah :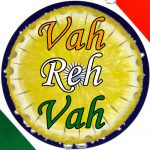 Chinese Egg drop soup is a traditional Chinese soup of wispy beaten eggs in boiled chicken broth mixed with condiments such as black pepper or white pepper, finely chopped scallions and tofu are also commonly added. The soup is finished by adding a thin stream of beaten eggs to the boiling broth in the final moment of cooking, creating thin, silken strands of flakes of cooked egg that float in the soup. The Egg drop soup is known as a simple to prepare soup in different European countries and Japan.
In Chinese it is traditionally known as pinyin: dan hua tang which literally means 'egg flower soup'. Chinese egg drop soup tastes fresh are usually served after main dish. You can also serve it at any time during the meal. The basic recipe for Egg Drop Soup (also called Egg Flower Soup) is very simple and fast to cook.
Traditionally, the broth for Egg Drop Soup is rather bland, allowing the egg flavor to stand out. Black or white pepper can be added for extra spicy flavor. These would be added after the seasonings. In authentic style of Chinese cuisine, Egg drop soup is thinner in consistency than their Western counterparts.
They may be garnished with ingredients ranging from tofu, scallion, bean sprouts and corn depending on the region. Chinese egg drop soup is a very popular soup both at Chinese restaurants and as a Chinese home made dish. The ingredients generally include beaten eggs, water or clear stock and vegetables. Few of the popular Chinese egg drop soups are tomato egg drop soup, cucumber egg drop soup etc. Generally Chinese soups are very popular and are important and necessary in any Chinese food menu.
They are smooth, easy to digest and easy to cook. They usually exist in most of the high level banquet functions or in daily home made meal. Soup is regarded as the most important regime diet in ancient China and current southern China. Soups have a key important role in traditional Chinese medicine. Traditionally Chinese soups have three forms, i.e, Tang, Geng, Zhou (porridge/ congee). Tang is thin with fresh and salt taste. Geng is cooked by mixing corn starch (or wheat starch) which is smoother and thicker.
Zhou contains rice, so it is also known as porridge rice soup. Geng and Zhou have flavor of sweet or salt. Tofu is another ingredient that is always used in fish soup. Fish Tofu soup improves nutrition's absorption both in tofu and fish. Egg drop soup, hot and sour soup, vegetable soups are very popular prepared in spring and summer seasons.
Fresh vegetables such as cucumber, bamboo shoot, tomatoes, spinach are added in. These soups taste light, some of which don't use stock, just plain water and add some sesame oil at the end of cooking. For preparing the Chinese Egg drop soup, firstly was and chop the wood ears and cabbage hearts and keep aside. Heat about 2 ½ tbsp of vegetable oil in a pan. When it gets hot put the eggs and fry until browned on both sides. Take out and cut the egg into small pieces and keep aside.
Pour the stock into the pan and add some salt, wood ears, cabbage hearts, eggs and MSG. Allow boiling for about 1 minute. Put some sesame oil mix and serve steaming hot. Do try this excellent and delicious soup recipe and enjoy its taste. Click on the link for the detailed recipe at:
https://www.vahrehvah.com/chinese-egg-drop-soup-1
Generally people living in southern region of China eat soup before each meal as they think that soup nourishes the stomach and spleen where as people from the northern region of China drink soup during or after main dish as they think that it helps to digest and remove grease. Soups although any type, are healthy and nutritious to health giving us the right amount of proteins, vitamins and minerals. Some of the popular soups are chicken soup, beef soup, fish soup, lamb soup, pork soup and bone soup.
These are always being cooked to remove coldness in late autumn and winter. Such root and stalk vegetables as potatoes, radish, pumpkin, lotus root, etc are always added in these soups. Mushroom is also the important ingredient in the soup, especially in chicken soup. Bamboo shoots, cabbage and Chinese cabbage are always been found in these soups. No matter what seasons and what ingredients you choose, cooking a comfortable bowl of soup depends on your experience and your own taste.