Every thing about STUFFED ALOO | Vahrehvah :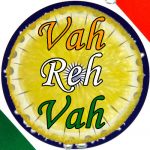 Stuffed aloo is a popular dish from the north Indian cuisine cooked delicately with potatoes that are scrumptiously stuffed with capsicum, onions, and green peas, cauliflower spiced and steamed cooked until done. Stuffed aloo goes well with naan, roti and chapatti.
Potato perhaps is one of the most admired vegetable throughout the world and is used in various dishes such as appetizers, starters, salads and main course etc. It is a very versatile tuber that can be mixed and cooked with various vegetables and meat dishes. Potatoes can also be cooked with rice. It is a popular food source and an important staple food in many regions.
Children love potatoes and they would be happy to consume it in any way or method of cooking. Fried potatoes or potato chips are one of the most delightful and appetizing snack that many of us crave for. Dum aloo Kashmiri, Aloo jeera, Aloo gobi, Aloo ki tikki (crispy potato patties), Aloo gosht kari, Aloo paratha, Aloo mutter are few of the very popularly cooked dishes at very Indian house.
Potato cutlets made with mashed boiled potatoes and spices served with delectable imli chutney, sauce is truly lip smacking. It is one of the favorite snacks among vegetarians. The temptation of eating this vegetable is very high compared to other veggies. Cooking stuffed aloo or any other variation made from potato is easy and fast to cook.
But there are also sects of group who try keeping away from eating deep fried potatoes and consider it a sin by most calorie conscious people. But one should know that if potatoes that cooked in the right way than they are also beneficial giving the right nutritional values. Potatoes are a rich source of vitamin C and the presence of vitamin C makes them very good for your immune system, heart and skin.
Potatoes also contain iron and copper. Iron is the most important component that maintains the hemoglobin levels in the body. Low iron intake causes lack of energy, dizziness, headache and anemia. Copper along with iron is necessary for red blood cell formation. Stuffed aloo is a fantastic variation of cooking the potato and makes this dish luscious, healthy and yummy with inclusion of other exotic veggies and spices.
To prepare this delightful stuffed aloo dish, firstly slice off the top part of aloo (potatoes) – a little thick slice which would be used as a lid later and carefully scoop the inside portions. Place cauliflower, green peas, onion, green chilies, garlic and little salt in a saucepan with water.
Parboil all these veggies until the water is fully absorbed into the mixture. Fill the mixture into the potatoes, cover the potato slice (using as a lid) and secure with wooden cocktail sticks (toothpicks). Heat some ghee in a kadhai or saucepan and when it gets hot add some tomatoes and little salt and cook over moderate heat for 2 minutes.
Carefully arrange the stuffed aloo (potatoes) over the tomato mixture. Cover the saucepan with lid tightly and cook the potatoes in their own steam for about 10 minutes until tender. Finally garnish the stuffed aloo with finely chopped coriander leaves and serve hot with any type of flat Indian breads like roti or paratha.
Do try this simple and quick recipe which would make your kids ask for more.
Click on the below link for detailed recipe:
https://www.vahrehvah.com/stuffed-aloo-recipe
Stuffed aloo is a healthy and nutritious recipe which does not consume much oil. It's fat free, low calorie dish. This dish is stomach filling and makes a wholesome meal as they contain carbohydrates which are a good source of energy and facilitate easy digestion.