Every thing about VEGETABLE FAJITAS | Vahrehvah :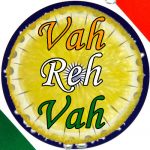 Vegetable Fajitas is a popular choice among many and is considered a healthy and nutritious snack or meal. A fajita full of veggies is easy to prepare and fun to eat as you can add any veggie for your choice and the right spices and sauces you desire.
Fajita is both traditional Mexican cuisine and Tex-Mex cuisine commonly referring to any grilled meat or vegetables served on a flour or corn tortilla. Fajitas are a dish made up warmed flour tortillas which are filled with seasoned meat, chicken, fish or vegetables and other condiments such as salsa and beans.
The term originally referred to the cut of beef used in the dish which is known as skirt steak. Popular meats today also include chicken, pork, shrimp, and all cuts of beef. Fajitas can be prepared according to one's taste and choice. The seasoning level can be adjusted simply according to your taste and can be either made spicy or mildly hot and the tortilla wraps have a delicious texture and cool flavor that complements the fajita filling.
You can serve fajitas with delicious salsa, sour cream, guacamole, grated cheese, sliced tomatoes and lettuce so that people can pile their wraps as they like. Here is a simple traditional version of vegetable fajita which is attractive and flavorsome to taste. It is said that the history of fajitas doesn't start in Mexico but in the lone star state of Texas. In fact Texans love fajitas. In September 1969, Sonny Falcon, an Austin meat market manager, opened the first commercial fajita taco concession stand at a rural Dieciseis celebration.
The fajita later traveled around the state via rodeos and state fairs. That same year, fajitas debuted on the menu at Otilia Garza's Round-Up Restaurant in the Rio Grande Valley community of Pharr. In Houston in 1973, a Rio Grande Valley native named Ninfa Rodriguez Laurenzo opened a Tex-Mex restaurant on Navigation Boulevard called Ninfa's. (To this day, Ninfa's has great food and terrible service.) This little restaurant became a regional restaurant empire based upon a good bar business and fajitas, sold as "tacos al carbon" and "tacos a la Ninfa."
The most unlikely fajita proponent was a German-born chef, George Weidmann, who added "sizzling fajitas" to the menu at the Austin Hyatt Regency in 1982. Sales of this signature dish made it the most profitable restaurant in the Hyatt chain. From then on many restaurants have started serving different variations of fajitas. For preparing the Vegetable fajitas, sauté the chopped onions and red chillies in hot oil. When the onions become translucent add the bell peppers. Stir well and cook until bell peppers become soft and tender.
Add salt, pepper and finely chopped cilantro leaves. Allow it to cool. Finally roll the above mixture in the Mexican tortillas or chapattis. You can put about 1 tbsp of this mixture in each roll. Serve as a starter or an entrée. The filling is delicious and can be made as per your choice. Do try preparing this vegetable fajita using any type of vegetable you desire which carries plenty of healthy and nutritious flavors. Click on the below link for detailed recipe of this dish at:
https://www.vahrehvah.com/vegetable-fajitas-recipe
You could also make vegetarian fajitas adding mushrooms and people conscious on their diet can omit the sour cream and use vegan non-diary sour cream. Fajita can be either made heavy or light as well as healthy and nutritious. It is wholly your own creativity that makes the fajitas nutritious.
While the lineage is Mexican fajitas is actually a Texas specialty. The dish dates back to the late 1930's. Fajita comes from the Spanish word "faja" which translates literally to "sashes" and is a reference to the type of meat typically used for fajitas which is skirt steak. The skirt steak cut is the beef's diaphragm muscle and is considered a "less desirable cut". The thin meat is then marinated in lime juice then cooked over a mesquite wood fire. The grilled meat would then be sliced into thin strips and eaten in a warm flour tortilla. The dish was referred to as "tacos de fajitas".