Every thing about KOSHA MANGSHO | Vahrehvah :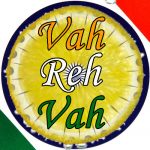 Kosha Mangsho is one of the most well adored dishes from the Bengali cuisine and is a meat based dish cooked in spicy gravy. This spicy mutton preparation is also commonly known as Mutton Kosha in Kolkata. Kosha Mangsho is a classic delicacy cooked in a very traditional way and is usually prepared in about 40 to 45 minutes or until the meat becomes tender and soft.
This is served as a side dish best with rumali roti or Indian breads. It is one of the hot favorite mutton recipes from the Bengali cuisine and has a excellent taste with an treasured aroma which has made it the most popular side dish all over Kolkata.
Preparing the Kosha Mangsho needs good amount of patience and passion for cooking it on a slow flame. It includes grinding of the masala like the onion, garlic and ginger to a smooth paste and deep frying the mutton till it blends well in the masala which results in smooth gravy and luscious mutton pieces cooked to perfect with spices.
One bite and the taste burst into the mouth with whole lot of spices tingling into the taste buds making it a memorable delight to relish. In the traditional style of actually making the Kosha Mangsho had been bit of a long process but life has made it easy with the invention of pressure cooker and the mixie where things can be done faster and an easy way.
Kosha Mangsho cooked at home is always a wonder dish especially prepared during feast and can be made as per the individual's taste and choice. It is a dry, spicy meat dish cooked mostly in its own juices to make it more aromatic and flavorful.
To prepare this delicious Kosha Mangsho, firstly wash the meat thoroughly and cut them into small pieces of 1 inch by 1 inch. Wash and cut the potatoes into cubes of 1 inch by 1 inch and keep aside soaked in water to avoid discoloration.
Make a smooth paste of Ginger and Garlic and add this paste to the meat pieces. Add yoghurt to the meat pieces mix well and marinate this for about 30 minutes. Heat oil in a pressure cooker and when it gets hot add the bay leaf and the garam masala powder.
Fry for about 30 seconds (do not burn the garam masala) and then add sliced onions and fry until they turn light brown color. Add chilli powder, turmeric powder, coriander powder and fry over slow heat till oil starts coming out. Add little water is the spices starts sticking to the bottom of the cooker.
To this add the marinated meat, salt to taste and potatoes and mix well. Fry this on a slow heat (around 45 minutes) till the mixture becomes dry and oil starts releasing out. Remove the potatoes (make sure they are boiled properly) from the cooker and add 1 cup of water and mix well.
Now close the lid of the pressure cooker and wait for 4 whistles till the meat becomes tender (or you can also boil the meat in a closed pan for another 1 hour stirring frequently as required). Open the lid and check if the meat has softened.
Once the meat is tender, add the potatoes and mix carefully and fry for some time until it comes to a greasy mix of spice and meat. Serve hot with rice, light pulao or Indian breads. In few very traditional Kosha Mangsho recipes, little sugar is added to the dish and caramelized.
The signature feature of this dish is the color of the dish is either very dark brown to nearly black color. Hence caramelizing the sugar is very essential and little turmeric is only added. Mutton has an inherent smell which one needs to get rid off. Hence, it is important to keep frying it along with marinate until the smell goes off.
Do try this excellent and rich delicacy from the cuisine of Bengal and enjoy the rich and spicy flavors and taste of this dish.
Click on link for detailed recipe at:
https://www.vahrehvah.com/kosha-manksho-recipe
Recent days there are numerous ways on preparing this Bengali sautéed Mutton dish. There are few who add yoghurt and tomatoes too. Amazingly a very traditional and painstaking dish because of the slow cooking process but an excellent and authentic taste which is unforgettable and fantastic! Also if you want the authentic Kosha Mangsho taste, then do use pure mustard oil and not anything else.