Every thing about MISA MACH POORA (Grilled Shrimps) | Vahrehvah :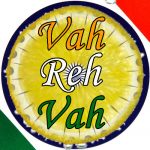 Misa Mach Poora or Grilled Shrimps are succulent pieces of shrimps spiced with some coriander and peppercorns, cooked for few minutes, wrapped in banana leaves and grilled or roasted over charcoal giving an exceptionally smoky flavour. This can be served excellently as starter or a side dish along with steamed rice.
Misa Mach Poora is a popular dish from the northeast Indian cuisine. It is very easy and simple to prepare with just few ingredients on hand. Grilled shrimps are a sure way for an awesome delectable and luscious gourmet dinner; irresistibly spicy marinated with subtle flavours, luscious to eat with a bowl of hot rice. Food has always been a major part of the village life in northeast India.
The cuisine of Indian north eastern village is quite different from that of other parts in India and there is a similarity in food culture of all the seven states. The north east of India is popularly called as the 'Seven Sisters of India' which consists of 7 states namely Arunachal Pradesh, Assam, Meghalaya, Nagaland, Manipur, Tripura, and Mizoram.
The cuisines or dishes of these states are heavily influenced by the Bengali cuisine, owing to the close proximity to Bangladesh as well as West Bengal. Food culture is largely the same among these 7 states. Fish is one of the most popular food items in the villages of northeast India and rice is the staple food in this region.
Other popular food dishes from this region are Panch Phoron Tarkaari, Misa Mach Poora (Grilled Shirmps), Poora Mach, Banana pitha, Bamboo shoot fry, Poora Haah (Roasted duck), Fish fried rice, Thukpa Gya-Thuk (Noodle soup) etc. Though the food culture is very rich in this region but differs vastly from the rest of the country in taste and flavours. Normally, residents of this region are non-vegetarians, and fond of spices.
Bamboo Shoots and dishes prepared from Ducks are in vogue in this region. Animals are considered to be good diet in some parts of north east India. Fish is the favourite dish in Tripura and Assam. Mustard oil is used as the medium of cooking a variety of vegetarian and non-vegetarian dishes, though in small quantities. The food or recipes are usually less spicy and plain in taste, retaining the nutritive value of the food.
For preparing this appetizing and mouth-watering Misa Mach Poora (grilled shrimps), firstly rub salt and turmeric powder on the shelled prawns and keep aside. In half cup of water in a medium-size pan add the coriander, and peppercorns, and bring the water to the boil.
Add the shrimps and cook for exactly 2 minutes. Drain the water and add the oil. Turn the shrimps into a shallow flame-proof dish or a greased banana leaf. Spread the shrimps over the surface, grill or roast upon open charcoal fire in wrapped banana leaves.
Before serving pour the lemon juice on top of the shrimps. Serve hot with boiled rice. Shrimp items are made with the highest quality shrimp that are prepared in a variety of ways including marinated and flame-grilled, simmered in delectable sauces, or covered flavourfully crunchy breading or light crispy batter.
No matter the style, the preparation is quick and easy and the taste is absolutely delicious! Check out the following grilled shrimp recipe, they range from simple to complex, are all really tasty and fun!
To try this recipe, click on the link below:
https://www.vahrehvah.com/misa-mach-poora-grilled-shrimps-recipe
Enjoy Cooking!