Every thing about MEEN KARUTHKARI | Vahrehvah :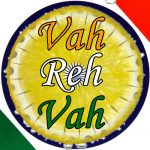 Meen Karuthkari or Meen Varuthakari is an exotic, flavourful, aromatic and delicious dish made with freshly ground spices that include a mix of ajwain (omam), hing (asafoetida), coconut, coriander seeds, curry leaves, dry ginger (chukka), garlic, pepper, dry red chillies and shallots (baby onions) added to tamarind pulp and cooked until thick in gravy. This dish is a typical and appealing fish curry from the district of Kanyakumari.
In Kerala, a variety of fishes are available and extremely popular which is consumed regularly especially during the afternoon lunch. It has different variations and styles of cooking depending on the region. In this traditional recipe, the spices are nicely dry roasted until brown in colour, ground to a smooth paste. This is then mixed with some tangy tamarind juice/ pulp etc. (kudampuli), all mix together in an earthenware pot (manchatti) along with the fish and cooked until done.
This distinct tangy and spicy fish curry is a complete seafood lover's delight. Usually the type of fish used for preparing this fish curry is called as the Thirrukai, Therachi or Therandi in the local language in Kerala. This is also known as whiptail stingray fish in English, scientific name, Dasyatidae.
This variety of fish is found worldwide in tropical to temperate marine waters, and a number of them have also penetrated into fresh water in North America, Africa, Asia and Australia. Their shape is usually flattened pectoral fin discs that range from oval to diamond-like in shape.
Their common name comes from their whip-like tails, which are much longer than the disc and lack dorsal and caudal fins. They range in size from 18 cm (7.1 in) to almost 2 m (6.6 ft) across. Rays are edible, and may be caught as food using fishing lines or spears.
Stingray recipes abound throughout the world, with dried forms of the wings being most common. For example, in Singapore and Malaysia, stingray is commonly grilled over charcoal, and then served with spicy sambal sauce. Generally, the most prized parts of the stingray are the wings (flaps is the proper terminology), the "cheek" (the area surrounding the eyes), and the liver. You can also use other variety of fishes for cooking this recipe.
Kerala's exotic and uncomplicated delicious cuisine is one of its popular attractions all over the world. The unusual cuisine brings to the fore the culinary expertise of the people of Kerala. They truly make use of their natural and divine agricultural wealth (like coconuts, plantains, variety of aromatic spices etc.) in their wonderful and gastronomic recipes which are some of the tastiest foods on earth.
Shallots or baby onion or cheriya ulli or chuvanna ulli (Malayalam), chinna vengayam (commonly known as vengayam sambar in Chennai region) is an excellent ingredient that gives an amazing and unique flavour to this dish when added along with the spices.
Shallots are popular with gourmets, being used in fresh cooking in addition to being pickled. Finely sliced, deep fried shallots are used as a condiment in Asian cuisine, which is often served with porridge. Shallots have a milder flavour than onions, look like a garlic and contains more flavonoids and phenols than other members of the onion genus. The southern regions of India distinguish shallots from onions in recipes more often.
They are widely used in curries and different types of sambar, a lentil-based dish. Shallots pickled in red vinegar are common in many Indian restaurants, served along with sauces and papad on the condiments tray. Indians also use it as a home remedy for sore throats, mixed with jaggery or sugar.
In Nepal, shallots are used as one of the ingredients for making momo. For preparing the Meeen Karuthkari, firstly clean the fish thoroughly and keep aside. Heat some oil in a kadai and dry roast all the ingredients (coriander seeds, ajwain or omam, curry leaves, dry ginger or chukka, garlic, pepper, red chillies, shallots, coconut) separately on slow fire until they turn dark brown in colour.
Remove from stove, cool and grind the spices to a smooth paste adding hing (asafoetida). To this spices mixture, add tamarind water and salt to taste and blend once. Pour all the masala mixture into an earthen pot and cook until the gravy separates oil out.
At this stage, slowly add the fish pieces and simmer the flame for about 5 to 10 minutes and cook until the fish is done. Switch off the flame and serve with hot steamed rice. This recipe corresponds to the fish curry typically prepared in and around the KanyaKumari districts, Kerala.
Serve it with piping hot plain boiled rice. Do give this a try and enjoy its exotic flavours. Check the link below for detailed recipe:
https://www.vahrehvah.com/meen-karuthkari-1
Enjoy Cooking!