Every thing about BAMBOO SHOOTS | Vahrehvah :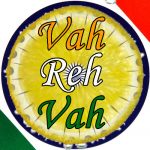 Bamboo shoots or bamboo sprouts are edible shoots of many bamboo species including Bambusa vulgaris and Phyllostachysedulis. The edible shoots are new bamboo culms that come out of the ground. They are used in various Asian recipes and broths.
They are also sold in many processed shaped and available in fresh, dried and canned ways. Edible bamboo shoots are of two types, namely, winter and spring shoots. As compared to the winter shoots, the spring shoots are larger and tougher.
They come in both fresh and canned forms although the canned bamboo shoots are easier to find as compared to the fresh ones. In the Himalayan region, the bamboo shoot in its fermented state forms an important ingredient in cuisines and in Assam it is called Khorisa.
A popular delicacy across the ethnic boundaries consists of bamboo shoots fermented in turmeric and oil and cooked with potatoes which are usually accompanied with rice, commonly known as alu tama in Nepali. The pith of the young shoots is used in making pickled bamboo which is used as a condiment. The tender bamboo shoots are grated into juliennes and fermented to prepare kardi in Sambalpur, state of Orissa, India.
The name of this dish is derived from the Sanskrit word for bamboo shoot 'karira'. This fermented bamboo shoot is used in various culinary preparations and is notably added to a sour vegetable soup called the amil. It is also made into pancakes using rice flour as a binding agent. The tender shoots are cooked with tender pumpkin leaves to make a delicious saag green leafy dish. The bamboo shoots are also extensively used in various Asian dishes.
In Indonesia, they are sliced thin and then boiled with santan (thick coconut milk) and spiced to make a dish known as gulai rebung. Some varieties of shoots species contain toxins that need to be leached or boiled out before they can be eaten safely.
In addition, bamboo is frequently used for cooking utensils within many cultures and used in the manufacture of chopsticks. In modern times, some see bamboo tools as an eco-friendly alternative to other manufactured utensils. The empty hollow part in the stalks of larger bamboo is often used to cook food in many Asian cultures. Soups are boiled and rice is cooked in the hollows of fresh stalks of bamboo directly over the flame.
Various spicy meat curries are put in the hollow area of the larger bamboo and cooked over the fire. Cooking of food in bamboo gives the food a subtle but distinctive taste. Bamboo shoots are used in various dishes in many parts of India especially in the North east India and Kadagu district of Karnataka.
With the popularity of the delicacy from the Indo Chinese cuisine many vegetables like Zucchini, broccoli, celery and herbs like rosemary, thyme, oregano and lemon grass, which were unknown to Indians until recent times have arrived in Indian markets, fresh bamboo shoots are hard to find except in the regions mentioned above and in some cities where they are mainly sold for use in Chinese restaurants.
Fresh bamboo shoots are normally sold in about 30-45 cm long pieces and required a little time and effort for preparation. The hard outer layer is to be peeled away and discarded, till the tender parts, off white in color is exposed.
This part is tender enough to slice through with a sharp knife. Any lower pieces which are too hard to slice may be discarded. Those used to eating bamboo shoots use even these firm parts which can be chewed on, but cannot be swallowed, like Indian drum sticks. But this may not appeal to some as these parts have a strong woody flavor. The top most part of the shoot is conical in shape.
Its tender crunchy texture and delicate flavor is priced by connoisseurs. These are the parts which are sold canned. But most canned bamboo shoots lack flavor and texture but are convenient to use. Bamboo shoot tips are called salad or simply sunjian in Chinese and juk sun in Korean, mang in Vietnamese, take no ko in Japanese, gaz in Assam, tama in Nepal and kardi in western orissa.
Bamboo shoots are eaten in Goa usually during the monsoon season and are commonly known as Kill. Bamboo shoots are used in preparing curries and pickle in the state of Jharkhand, India. In Western Orissa or the Kosal region of India, it is a common ingredient.
Since this region is dominated by the tribal population, bamboo shoots (or "kardi" as it is known), is believed to have been in use for hundred of years. In this region, "kardi achar" (pickled bamboo shoots) and "kardi baja" (fried bamboo shoot strands) are also popular.
In Vietnamese cuisine, shredded bamboo shoots are used alone or with other vegetable in many stir-fried vegetable dishes. It may also be used as the sole vegetable ingredient in pork chop soup. In Philippine cuisine, they are called "labong".
Two most popular dish for this is the "ginataang labong" (labong with coconut milk and chilies) and "dinengdeng na labong" (labong in fish bagoong with string beans, saluyot, and tinapa). Bamboo shoots can be used in many recipes.
They can be used in snacks, curries, stir-fries, soups, salads and fried rice. The shoots prepared and boiled as described above are used in many recipes. Once the hard outer layers and lower parts are trimmed away, the shoot can be slit vertically in halves.
Then, starting from the base, they are cut into 1/2 cm thick slices, keeping the top 6-8 cm in one piece. The slices and tips are then immersed in a big bowl of water and left to soak for 24-36 hours, changing the water a couple of times.
This process removes the slight bitterness of bamboo shoots. (In South Karnataka where bamboo shoots are relished, they are harvested in season and preserved salted in large quantities, to be used out of season. For this, the prepared fresh pieces are tied in cloth bundles, tied to a rope and immersed well in water to soak, with the other end tied to a pillar or a nearby tree.)
The soaked pieces are drained from water, boiled with fresh water for about 20 minutes and used in different dishes. They can be boiled with some salt, drained and frozen. Or they can be mixed with salt and preserved. Salted bamboo shoots should be soaked again in water for a couple of hours to remove the excess salt, before using. Bamboo shoots make an exotic addition to the vegetable range.
They are low in calories (one cup of sliced bamboo shoots have only about 14 calories) and high in fiber which aids in prevention of colon cancer and in controlling cholesterol levels in blood. It is a good source of potassium, a heart healthy mineral.
It also contains phytochemicals which are potent antioxidants and may have anti cancer, anti bacterial and anti fungal properties. Bamboo shoots are found in Asia and are loved mainly for their crunchy quality and rich aroma. Adding bamboo shoots to your diet will not only add some variety to your regular meals, but will also reward you with numerous health benefits.
The important bamboo shoots health benefits as they are extremely beneficial for most of the weight watchers as bamboo shoots are low in calories and have very high fiber content. Thus, it takes care of those hunger pangs that distract us all day.
Also, the high fiber content helps in aiding digestion, curing constipation. Bamboo shoots health benefits include its antioxidant properties that are useful in fighting cancer, and strengthening the overall immune system. It also has anti-inflammatory components that are effective in reducing the risk of potentially severe diseases. Fibrous bamboo shoots are also known to act as cooling agents for the body.
In Ayurveda, the Indian system of traditional medicine, the silicious concretion found in the culms of the bamboo stem is called banslochan. It is known as tabashir or tawashir in Unani-Tibb the Indo-Persian system of medicine. In English it is called "bamboo manna".
This concretion is said to be a tonic for the respiratory diseases. It was earlier obtained from Melocanna bambusoides and is very hard to get. In most Indian literature, Bambusa arundinacea is described as the source of bamboo manna.
The nutritional values of Bamboo Shoots per 1 cup (120 gms approx) are: Water: 115 g Proteins: 1.8 g Total Calories: 13.2 Total Carbohydrates: 1.8 g Dietary Fiber: 1.2 g Total Fat: 0.3 g Riboflavin : 0.1 mg Niacin : 0.4 mg Vitamin B6: 0.1 mg Folate: 2.4 mcg Calcium: 14.4 mg Iron: 0.3 mg Magnesium: 3.6 mg Phosphorus: 24.0 mg Potassium: 640 mg Sodium: 288 mg Zinc: 0.6 mg