Every thing about PULIHORA | Vahrehvah :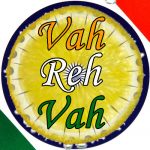 Pulihora is a very common and traditional preparation from the Andhra, Karnataka and Tamil Nadu cuisines. Puli means sour taste hence the name pulihora as this is made with spicy tamarind gravy mixed with rice. Pulihora is a rice based dish tastes exotic and unique. Pulihora in Telugu is also called as puliyodharai in Tamil or chitrannam or puliyogare in Kannada. This dish tastes sour, spicy hot and salt all at the same time making it a unique flavorful dish.
This dish is considered a popular festival food traditionally served as prasadam in most of the Andhra and south Indian temples. The festival of SeethaRama Kalyanam is one such big festival where huge packets of pulihora are distributed to the devotees. As Hindus consider turmeric powder as a symbol of auspiciousness, this dish is cooked for almost all auspicious occasions and during festival.
Pulihora is also one of the most important food served as Prasad during the 10 day long Vinayaka (Ganesh) Chaturthi. This dish is also considered to be a good stimulant for dead tongue. Pulihora is simple and easy to cook and is inexpensive too. Pulihora is stomach filling, extremely delicious for its tangy, sour and salty taste. It is extremely flavorful that comes from the fresh curry leaves, coriander leaves, dry red chilies and green chilies.
Pulihora is also known as poor man's feast. This dish can be served anytime for breakfast, brunch, lunch or dinner. Pulihora can be prepared in various styles with either tamarind pulp, mango or lemon juice. It is a refreshing and comfort food and makes a complete satisfying meal. Pulihora is a south Indian delicacy that is famous throughout India.
The tempering from the dry chilies and peanuts gives an amazing spicy and crunchy-nutty taste. Pulihora goes excellently well with wafers, vadiyalu, vadiyams or chips. Tamarind is the main ingredient in making Pulihora and is very essential in almost most of the Indian, Malaysian and Indonesian cooking. It gives the food a unique sweet-tart flavor and is used in grilling glazes, barbecue sauces and curries.
In some countries, the pulp of the tamarind is turned into syrup by adding sugar and water or carbonated water to make refreshing drink. Tamarind is also the base ingredient in making of rasam, sambar, pappu charu, chutneys, pulusus (chapala pulusu, bhindi-prawns curry pulusu, raw rasam – patchi pulusu) and lentil dishes.
For preparing this authentic Andhra dish Pulihora, firstly take all the listed items from the recipe in the same order and fry them in a big pan. Take a larger pan as you will have to add the tamarind puree also. Add little oil in the pan and when it gets hot, add mustard seeds and after the crackle, add dry red chili, peanuts, chana dal and fry till slightly golden in color.
Slit green chilies, fresh curry leaves and add around 10 to 15 leaves and keep the remaining aside then once tempering is done by above process. Mix concentrated tamarind puree with water and add to the pan. Once this mixture gets boiled, add a pinch of turmeric, salt to taste then let this mixture cook until your observe oil floating on the top.
This juice will dance when cooking so keep the flame at medium to low and mix the mixture for every 2 minutes and then keep it aside. Taste this mixture for spiciness and sourness. If they are not sufficient then you can add green chili fried in a pan separately to the mixture and some tamarind puree directly to the mixture.
Procedure for preparing the rice:
Make sure the rice cooked fine and it should be very hot (means cook the rice freshly). Now take the remaining mustard seeds, few green chilies, ginger, and salt for taste. Grind them for a min and check. Do not grind it for too long coz if the mixie jar gets hot then the mustard seeds will get bitter taste.
Make this to a thick paste without adding water. Do not cook or fry any of the ingredients from this paste. For this paste, salt is important.
Take a large bowl ass the rice and immediately sprinkle some turmeric powder, remaining curry leaves and sprinkle oil and cover with a layer of really hot rice and then spread the paste on the top of the layer and again sprinkle some oil and immediately cove with another layer of rice… and then place the lid over the bowl.
Let it rest for 5 to 7 minutes and then mix the rice so that the paste and turmeric should be evenly mixed to the whole rice. Add the mixture 1 paste, which is made with tamarind puree at and add half of the mixture and check the taste so that you can add mixture if required according to your taste and enjoy eating this delicious dish. It tastes good with fresh home made curd.
To try this classic dish from the south India, do click on the below link for detailed recipe:
https://www.vahrehvah.com/pulihora-1
Note: You can adjust the tamarind, spice and salt levels according to your taste.