Every thing about MUSKMELON | Vahrehvah :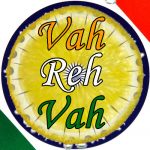 Muskmelon botanically known as Cucumis melo is a species of melon that has been developed into many cultivated varieties. They include smooth skinned varieties such as honeydew, crenshaw and casaba, and different netted cultivars (cantaloupe, Persian melon and Santa Claus or Christmas melon). The Armenian cucumber is also a variety of muskmelon, but its shape, taste, and culinary uses more closely resemble those of a cucumber.
Muskmelon is native to Persia (Iran) and adjacent areas on the west and the east. Persia and the trans-Caucasus are believed to be the main center of origin and development, with a secondary center including the northwest provinces of India and Afghanistan. Muskmelon is so named because of the delightful odor of the ripe fruits. Musk is a Persian word for a kind of perfume; melon is French, from the Latin melopepo, meaning "apple-shaped melon" and derived from Greek words of similar meaning.
The most popular type of muskmelon in America is the small, oval, heavily netted kind commonly called a cantaloupe. All cantaloupes are muskmelons, but not all muskmelons are cantaloupes. The ambrosia melon variety is quite very popular in the Indian markets and it looks and tastes like a cantaloupe, but the flesh are a brighter orange. In India the muskmelon is commonly called as Tarbooz or Kharbhuj. The seeds of the muskmelon or tarbooz are dried and used in various sweet delicacies like sheer kurma etc.
The oldest supposed record of muskmelon goes back to an Egyptian picture of the period around 2400 B.C. In an illustration of funerary offerings of that time appears a fruit that some experts have identified as muskmelon, although others are not so sure. The Greeks appear to have known the fruit in the 3rd century B.C.
The Greek physician, Galen, in the 2nd century, wrote of its medicinal qualities, and Roman writers of the 3rd century gave directions for growing it and preparing it with spices for eating. The Chinese apparently did not know the muskmelon until it was introduced to their country around the beginning of the Christian era from the regions west of the Himalayas. Columbus carried seeds of it on his second voyage and had them planted on Isabela Island in 1494.
The muskmelon is reported to have been introduced into Bermuda in 1609 and by the Spaniards into California in 1683. It was grown in Brazil before 1650. Muskmelon is one of the most admired fruits in tropical countries and is available in numerous varieties. It is one of the excellent summer cooling fruit, very refreshing and filling.
The fruit has a significantly high nutritional value; resulting in a number of health benefits to its consumers. The fruit contains Vitamin A, B, C and minerals like magnesium, sodium and potassium. It is cholesterol free and safe for blood cholesterol patients.
Muskmelon is a good source of vitamin C, which is an anti-oxidant. This helps to prevent heart diseases and even cancer. It has beta-carotene too. As it is rich in potassium, it can help control blood pressure and can prevent the risk of strokes. Potassium in the fruit can also reduce the problem of developing kidney stones. Muskmelon tastes well and can satisfy your dessert needs. Muskmelon milk shakes a yet another juicy and luscious chilled drink. Muskmelon can also be eaten on its own.
Normally the muskmelon fruit is sliced and sprinkled on top with sugar chilled and served during summers. It can be a great substitute for high calorie snacks and can aid in losing weight healthily. Regular consumption of muskmelon juice can help to treat lack of appetite, acidity, ulcer and urinary tract infections. It can relieve tiredness and has effective laxative properties which help curing insomnia. If you are a dieter, then muskmelon is an excellent fruit for you.
It has significant amount of fiber and provides you the feeling of fullness quickly. It can taste good and can make good combination for fruit salads and custards. In addition to health benefits, muskmelon takes care of your skin too. The fruit provides pretty fair amount of folic acid especially important for pregnant women. Folic acid in the fruit acts as a mild antidepressant. If you are feeling too tired on a hot summer day, consume a muskmelon and you will find yourself refreshed and energized. The nutritional values of approx. 1 cup of muskmelon are:
Vitamin A: 516 RE Vitamin B: 60.18 mg Vitamin C: 68 mg Niacin: 0.9 mg Fat: 0.4 gm Folic Acid: 27 mcg Cholesterol: 0 mg Sodium: 14 mg Magnesium: 17 mg Protein: 1.4 gm Carbohydrate: 13.4 gm Dietary Fiber: 1.3 gm Potassium: 494 mg Calories: 57