Every thing about mutton soup recipe,tomato soup recipe,split pea soup recipe.mutton curry recipe,mutton sukka varuval. :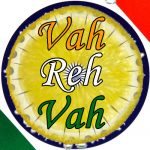 Mutton soup is a simple, healthy, nutritious and delicious dish made with mutton or lamb or chicken with bones, onions, tomato, green chillies, garlic, cumin, peppercorns and coriander leaves. The spiciness of green chilies and fresh peppercorns enhances the taste along with the pungent and acidic taste of garlic and tomatoes.
This dish makes a refreshing and appetizing soup especially for growing kids as its rich in vitamins and minerals. Mutton soup is also offered to people who are anemic and weak. The soup is aromatic, flavorful giving a earthly, satisfying, meaty and elegant taste. Meat combined with the freshness of coriander leaves makes it exceptionally flavorful and crave for more. Generally soup is a warm food made by combining a variety of healthy ingredients such as meat, vegetables, stock, spices etc.
Hot soups are additionally characterized by boiling solid ingredients in liquids in a pot until the flavors are extracted into the broth. Traditionally soups are classified into clear and thick soup. Soups are an integral part of any diet and acts as an excellent appetizer.
They are highly nutritious and stimulated hunger. Soups served warm during winter keeps your body warm on chilly days and refreshes the whole system. Many of us love eating a hot soup when one is sick or having a severe cold or cough. Soup is a fantastic one pot meal, balanced and stomach filling at times. It is the quintessence of comfort, and gives a soothing warm feeling within oneself with the bowl of a steaming, food filled with wholesome ingredients and aromatic flavors surrounded in front of you.
Making soup at home in very simple and easy to cook wherein you can add you own favorite spices to make it delicious and delectable. There are a variety of soups that one can prepare easily at home like Sweet Corn Vegetable Soup (sweet corn vegetable Indo-Chinese style), Chicken Soup, Clear Spinach Soup, Lentil and Vegetable Soup, Creamy Prawn Soup, Chicken Noodle Soup and many more. Soups are ideal as appetizers or starters or as side dish or as one pot meal.
For preparing this exotic Mutton soup, firstly grind onions, garlic, pepper, cumin together in a blender. Clean the mutton pieces well and drain the water well. In a pressure cooker, add mutton, ground paste, tomato, green chillies and salt. Close the lid of the pressure cooker and wait to you get 2 to 3 whistles. When the pressure is released, add gingelly oil (optional) and let it boil for few more seconds. Finally garnish with freshly chopped coriander leaves.
The mutton soup is ready to serve. If required you can add pepper powder for extra spiciness. Most of the soups start from making a rich and flavorful stock. Stock is usually the liquid from the boiled meats, poultry, vegetables plus additional seasonings.
The stock is generally filtered through one or more strainers, such as wire mesh, the solid ingredients are discarded or set aside for later use. The resulting liquid is a rich, flavorful base ready to use in creating soups and stews. Do try this fantastic Mutton soup and for trying, do click on the below link for detailed recipe:
https://www.vahrehvah.com/mutton-soup-recipe
While making any soup, always use fresh ingredients. Some soups are finished with special sauces and garnishes, hence allowing each guest to create a dish that suits their particular taste.