Every thing about NADIER PALAK | Vahrehvah :
[caption id="attachment_5211" align="alignleft" width="150" caption="Nadier Palak"]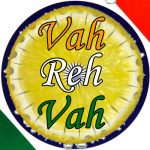 [/caption]

Nadier Palak is an excellent dish made of spinach and lotus roots cooked with spices to make delicious gravy. This dish is very popular vegetarian delicacy from the Kashmiri cuisine. It is usually served as a side dish in big feasts and dinners and also a very good dish which is simple to be prepared at home and enjoyed with plain cooked rice.

Kashmiri cuisine has evolved over hundreds of years ago and the first major influence was the food of the Kashmiri Pundits, the Hindu living in the valley. Kashmiri cuisine is strongly influenced by the cuisines of Central Asia, Persia and Afghanistan. They are a variety of yummy and exotic dishes that one can relish from the non-vegetarian and vegetarian recipes. The Kashmiri Dum Aloo is one of the most sought after vegetarian dish and is famed all over the country. Other popular dishes from the vegetarian list are Chamani Pulav, Paneer Qaliya, Nadier Yakhean, Nadier Churma, Mutter Palak etc.

Mutton is the most notable ingredient in Kashmir cuisine, of which there are over 30 varieties. Also to be noted are Balti curries, popular in the United Kingdom for their exotic tastes were originally brought by Pakistani immigrants hailing from the Baltistan region of Pakistan-administered Kashmir. Kashmiri Pandit food is also very elaborate, and is an important part of the Pandits' ethnic identity. The food usually uses a lot of yoghurt, oils and spices as such turmeric, but avoids onion, garlic, tomatoes, and chicken. Unlike Kashmiri Muslim cuisine, it does not include many minced meat dishes.

Other popular and classic vegetarian dishes include the Dam oluv (Whole potatos cooked in a spicy form with generous amounts of chilli pepper powdered), Ladyar Tsaman (Indian Cheese in yoghurt base gravy seasoned with turmeric, ladyar referring to the colour "Yellow" as well as "turmeric"), Veth tsaman (Indian Cheese, cooked in oil and Kashmiri spices, without yoghurt and seasoned with chilli peppers), Nadeir yakhean (Lotus Stem in a yoghurt base), Tsoek vangan (meaning "Sour aubergines" aubergines cooked in a tangy spicy curry) and Razmah goagji (a popular dish consisting of large cut turnips in a delicately flavored kidney bean curry).

For preparing the Nadier Palak, in a steel kadahi or pan add little oil and fry the lotus root slices for a few minutes frequently fuming these with a perforated ladle. Drain oil and remove the lotus root slices and keep aside in a bowl.

To the hot oil, add cumin seeds, cloves and asafetida, mix and remove the kadahi or pan from the stove for a minute or tow to cool the oil a bit. Stir and add turmeric and red chilli powder and a tablespoon of water and stir again till the oil takes the color and then add the washed and shredded spinach and go on stirring continuously for a few minutes. After the spinach leaves become limp, cook for a few minutes till the water is released out from the leaves and nicely dried. Add the fried lotus root pieces, beaten curd, ginger and aniseed powder and stir well till the curd and spices blend well with the greens and lotus root pieces. Fry well till all the water almost evaporates.

Fry well till the oil begins to separate from the spinach and lotus roots and then add a cup of water and stir. Let it cook for another 10 minutes or till the water gets blended well with the spinach and lotus roots. Mix well till it becomes to a thick consistency. When the oil begin to show on the top add garam masala powder or crushed vari masala and mix. Sitr and transfer to a serving bowl garnished with chopped green chillies and freshly chopped coriander leaves. Serve hot with rice or any Indian bread.

Nadier Palak is a lotus root and spinach preparation having its origin in Kashmir. This vegetarian recipe is a mandatory dish in all important feasts and is a unique recipe from the Kashmiri cuisine.

Do try this amazing and wonderful recipe and enjoy the fantastic taste straight from the valleys of Kashmir. Click on the link for the detailed recipe:

https://www.vahrehvah.com/Nadier+Palak:2433

Kashmiri Cuisine also includes recipes based on dried vegetables. Historically, being a cold region area it was hard to get fresh vegetables hence the people living in the valleys would preserve them by digging out a small pits and storing the summer produce after drying the vegetables which would be retrieved in the winter days for consumption. To name few of the popularly dried vegetables are Aubergine also known as Vangan Hach, Bottle gourd or Al Hach and the Turnips known as Goagji Hach. The word Hach literally means dry. Most of the dishes made from the dried vegetables are not very spicy but are delicately made into stews.

Adding of lotus roots is very common in Kashmiri recipes. Widely known in Asia, it is just one of many edible parts of the perennial plant classified as nelumbo nucifera. Lotus root has a fairly bland taste, with a texture somewhere between that of a potato and a water chestnut. Lotus root has been found to be rich in dietary fiber and vitamin C, among other nutrients, as well as low in fat.

Lotus root looks similar to a potato in holding its shape for frying; unlike potato, it retains its crunchy texture inside. Lotus rootlets are often pickled with rice vinegar, sugar, chili and/or garlic. It has a crunchy texture with sweet-tangy flavors. In Asian cuisine, it is popular with salad, prawns, sesame oil and/or coriander leaves. Lotus roots have been found to be rich in dietary fiber, vitamin C, potassium, thiamin, riboflavin, vitamin B6, phosphorus, copper, and manganese, while very low in saturated fat.