Every thing about CASSEROLE | Vahrehvah :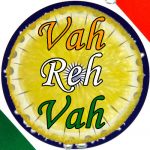 Casserole in French means a saucepan which is a large, deep dish used both in the oven and as a serving vessel. This word is also used for the food cooked and served in such a vessel or cookware itself called a casserole dish or casserole pan. In British English, this type of dish called a bake.
Casserole is a classic dish and consists of pieces of meat (such as chicken) or fish (mostly tuna), various chopped vegetables, starchy binder such as flour, potato or pasta and often with crunchy toppings. Juices are released from the meat and vegetables during cooking, and further liquid in the form of stock, wine, beer, gin, cider, or vegetable juice may be added when the dish is assembled.
Casseroles are usually cooked slowly in the oven, often uncovered. They may be served as a main course or a side dish, and may be served in the vessel in which they were cooked. There are various types of casserole which includes ragout, hotpot, moussaka, lasagna, shepherd's pie etc.
A distinction can be made between casseroles and stews: stewing is a cooking process whereby heat is applied to the bottom of the cooking vessel (typically over a fire or on a stove), whereas casserole cooking is generally done in an oven to bake where heat circulates all around the cooking vessel. Casseroles may be cooked covered or uncovered, while braises are typically covered to prevent evaporation.
Today the casseroles are a relatively modern invention whereas early 18th century casserole recipes consisted of rice that was pounded, pressed, and filled with a savory mixture of meats such as chicken or sweetbreads. Some time around the 1870s this sense of casserole seems to have slipped into its current sense.
Cooking in earthenware containers had always been common in most nations, but the idea of casserole cooking as a one-dish meal became popular in America in the twentieth century, especially in the 1950s when new forms of lightweight metal and glassware appeared on the market. By the 1970s casseroles took on a less-than sophisticated image.
Casseroles are a staple at potlucks and family gatherings. Casseroles are often considered as the best comfort foods to enjoy when you actually need delightful hearty meal on a cold evening. Similar to soups, they are also liquid based though containing a lot of solid ingredients. They are very easy to quick to cook. Casseroles usually cook over a period of a few hours.
They will typically consist of meat, potatoes and vegetables, as well as stock. For preparing this delectable casserole, firstly preheat oven at 180 degree centigrade or 350 F. Grease the oven proof dishes. Sauté onions and garlic till soft. Add green pepper, leek and celery and sauté till soft. Add mushrooms and sauté till turn pale brown in color.
Add chopped carrots, turnip and potatoes and pour the stock over. Season and add herbs and mix well. Reduce heat and simmer till the vegetables become tender. Thicken if necessary with potato starch or corn flour or vegetarian gravy granules. Pour into casserole dish and pour the yoghurt over and mix. Add grated cheese and crumbs together and sprinkle over top.
Place in oven and heat through till top is brown and crisp. Casserole is complete balanced meal and has many health benefits as many vegetables are included giving this dish all the necessary nutritional value. The stock and liquid from the meat and vegetables or corn is really filling and low in calories. Therefore you can eat quite a lot of casserole without consuming too many calories. It's a healthy and nutritious diet food too.
Click on the link for the detailed recipe:
There are different types of Casseroles that can be cooked with beef, chicken or pork apart from vegetables. Adding different herbs and spices will help to add a variety of flavors to the dish. It is also worth keeping in mind that not all casseroles have to contain potatoes. The potato does make the meal more filling, though you could substitute it for pasta instead. These are just few of the ideas that can help you to create various flavored casseroles.
One of the best tips that you can follow when cooking a casserole is to cut everything into same-sized pieces. As casseroles are one pot meals, all of the ingredients cook at the same time and ideally at a similar rate. If you cut them up into various different sizes then parts of the casserole will be cooked quicker than other parts. This will cause issues with flavor and the quality of the dish.
Casseroles recipes are best for breakfast, brunch, and dinner, varying from the traditional meaty variety to the heart-healthy vegetarian interpretations. Breakfast casseroles are often based on ingredients similar to a quiche, with eggs, cream and a "breakfast" meat such as bacon or ham, but have expanded their repertoire to include cubed potatoes, hash browns, and a variety of cheeses in one recipe.
Dinner casseroles can have as many ingredients as the cook would like to include. But the basic ingredients will include chicken, a creamy sauce, and spaghetti noodles. Beyond those three items, the rest of the recipes may be completely dissimilar. Vegetarian casseroles begin from a completely different standpoint, but will contain as much flavor and warm texture as their meaty counterparts.
Vegetarian casseroles aren't just popular with those whose diets are completely meat-free, but also with those who are striving for fewer calories and lower cholesterol in their diet for a meal that is better for their heart and overall health.