Every thing about BREAKFAST BURRITOS | Vahrehvah :
[caption id="attachment_5106" align="alignleft" width="150" caption="Breakfast Burritos"]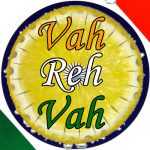 [/caption]

Burrito is a type of Mexican food generally taken during breakfast. It is one of the healthiest breakfasts indeed and very easy to prepare. There are a variety of fillings that be put into the Burrito according to your choice and taste.

Burrito consists of a wheat flour tortilla wrapped or folded around a delicious filling. The flour tortilla is usually lightly grilled or steamed to soften it and make it more pliable. Generally in Mexico, refried beans, Mexican rice or meat are usually the only filling and the tortilla in smaller in size whereas in United States, fillings generally include a combination of ingredients such as beans, lettuce, salsa, meat, corn, avocado, cheese and sour cream etc. You can also have fillings of delicious vegetables, herbs and paneer or tofu for a super healthy breakfast choice.

Normally in India, we have the roti or chapatti accompanied with variety of delectable curries or gravies. As now a days there is common saying that people do not have enough time in hand, burrito is a great breakfast option for these sorts of busy people as all of the ingredients (mixed vegetable dry fry or any yummy filling) are rolled into one tidy and tasty bundle and be eaten easily without messy around. To make a healthy breakfast burrito you can also use eggs and beans for the filling which is a high protein vegetarian breakfast boost. Burrito basically is a hand held take out snack food.

Breakfast burrito is a variety of American breakfast and is composed of different breakfast items wrapped inside a flour tortilla with green chile. This style was invented and popularized in several different regional American cuisines; most notably New Mexican cuisine, Southwestern cuisine, and Tex-Mex. Southwestern breakfast burritos may include scrambled eggs, potatoes, onions, chorizo, guisado, or bacon. Tia Sophia's, a Mexican café in Santa Fe, New Mexico, claims to have invented the original breakfast burrito in 1975, filling a rolled tortilla with bacon and potatoes, served wet with chili and cheese. Fast food giant McDonald's introduced their version in the late 1980s, and by the 1990s, more fast food restaurants caught on to the style.

The word burrito means "little donkey" in Spanish, coming from burro, which means "donkey". The name burrito possibly derives from the appearance of a rolled up wheat tortilla, which vaguely resembles the ear of its namesake animal, or from bedrolls and packs that donkeys carried. Mexican popular tradition tells the story of a man named Juan Mendez who used to sell tacos in a street stand, using a donkey as a transport for himself and the food, during the Mexican Revolution period (1910–1921) in the Bella Vista neighborhood in Ciudad Juárez. To keep the food warm, Mendez wrapped food in large home made flour tortillas inside individual napkins. He had a lot of success, and consumers came from other places around the Mexican border looking for the "food of the burrito" (i.e., "food of the little donkey"), the word they eventually adopted as the name for these large tacos.

Although burritos are one of the most popular examples of Mexican cuisine outside of Mexico, in Mexico they are only popular in the northern part of the country. However, they are beginning to appear in some nontraditional venues in other parts of Mexico.

Wheat flour tortillas used in burritos are now often seen throughout much of Mexico (possibly due to these areas being less than optimal for growing maize). Burritos are commonly called tacos de harina (wheat flour tacos) in central and southern Mexico and burritas (feminine variation, with 'a') in northern-style restaurants outside of northern Mexico proper. The most common style of the burrito in the United States is not as common in Mexico. Typically, American style burritos are larger than Mexican ones, and stuffed with more ingredients than the principal meat or vegetable filling. Pinto or black beans, rice (with cilantro and lime or Mexican style), guacamole, salsas, cheese, and sour cream are frequently added.

For preparing a fresh super Breakfast Burritos, firstly wash and chop the bell peppers (red/ yellow/ green), green onions (spring onions), garlic and zucchini (courgettes) and keep aside. Heat little oil in a large skillet over moderate heat and sauté the bell peppers, green onions and garlic until tender but not brown for about 5 minutes. Add the diced zucchini and corn and cook covered for about 5 minutes. Add the eggs, cilantro, and oregano, salt to taste, pepper and optional cayenne. Cook until the eggs are set stirring occasionally.

Spoon the mixture onto the tortillas and top with the grated cheese. Fold over one side of the tortillas about 2 inches (5 cm) and roll up making the folded side the bottom of the tube. The breakfast burrito is ready to eat.

For a healthier choice of breakfast burritos use only egg whites and whole wheat tortillas. Extra virgin oil is one of the best oil to use for preparing the fillings. All these would make a less fat and low cholesterol burrito. Bean burritos are excellent as breakfast burrito as they are high in protein and low in saturated fat have been touted for their health benefits. Bean burritos are also a good source of dietary fiber and phytochemicals.

Do try this recipe and enjoy eating a super delicious and healthy breakfast to make your day refreshing and energetic. Click on the link for the detailed recipe:

https://www.vahrehvah.com/Breakfast+Burritos:230

Breakfast is the most essential meal of the day and it must include all key nutrients such as carbohydrates, proteins and vitamins. Breakfast burritos are extremely popular in United States as more and more people want to eat healthy and wholesome food for breakfast. Since, burritos are easy to make and easy to eat they make a good breakfast item. Moreover a variety of healthy ingredients can be added to do away with un-healthy stuffing's to make a customized nutritive burrito. You can make a super healthy burrito using this recipe and or create new innovative stuffing ideas of your choice.