Every thing about QUICHE LORRAINE | Vahrehvah :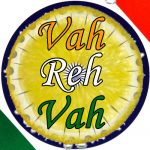 Quiche lorraine is a classic dish from the French cuisine which originally was an open pie with a filling consisting of an egg and cream custard with smoked bacon. Quiche actually originated in Germany in the medieval kingdom of Lothringen, under German rule, and which the French later renamed Lorraine. The word quiche is from the German Kuchen meaning cake. Generally in French cuisine, a quiche is an oven baked dish made with eggs and milk or cream in a pastry crust.
Usually the pastry shell is blind baked before the ingredients are added. Other ingredients such as cooked chopped meat, vegetables, or cheese are often added to the egg mixture before the quiche is baked. Quiche is generally an open pie (i.e. it does not include a pastry covering), but may include an arrangement of tomato slices or pastry off-cuts for a decorative finish. Quiche may be eaten for breakfast, lunch, or dinner, depending on local customs and personal tastes.
Quiche lorraine is popular and eaten all over the world. Within France, quiche lorraine is particularly popular and abundant in the southern areas. That is because lighter meals are preferred in those regions, most likely because of the warmer climate, and quiche lorraine is not a heavy dish. However, quiche lorraine was originally made in the Lorraine region of France, which is in the north and close to Germany. Lorraine has a heavy German influence on its cuisine because of this.
Originally history states that the 'quiche Lorraine' was an open pie with a filling consisting of an egg and cream custard with smoked bacon. It was only later that cheese was added to the quiche Lorraine. Add onions and you have quiche Alsacienne. The bottom crust was originally made from bread dough, but that has long since evolved into a short-crust or puff pastry crust.
For preparing the quiche lorraine (pie pastry), firstly in a bowl add all the ingredients like flour, salt and butter and mix well. Add little by little chilled water and make into very soft dough and refrigerate for half an hour.
Then roll it onto the flan dish. Prick the bottom lightly with a fork so that it does not rise while baking. Bake this for about 20 minutes. The pie pastry is ready. Over this you can sprinkle some bacon, onion and cheese on the piecrust.
Beat eggs slightly, gradually salt, pepper, half-and half and cayenne. Pour egg mixture into piecrust. Place in oven for 15 minutes then reduce temperature to 300 degrees. Cook uncovered until knife inserted halfway between center and outer edges comes out clean (approximately about 30 minutes).
Cool for about 10 minutes before serving. Your quiche lorraine is ready to eat. This is an amazing dish and you can also add your variations of ingredients to be added over the pie crust.
For trying this recipe, do click on the below link for detailed recipe at:
https://www.vahrehvah.com/quiche-lorrain-recipe
Many dishes have forged France's culinary glory, and a lot of these were handed down from past generations, where mothers and wives fed their families with economical, easy-to-find ingredients. With its few, simple ingredients and easy-as-pie preparation, quiche Lorraine livens up any meal, giving it French twist without all the culinary expertise normally associated with la cuisine francaise.
This healthy low calorie quiche recipe is sure to become a favorite on the breakfast menu of dieters who want to reduce calories without reducing taste. Almost everyone loves eating savory combination of cheese and eggs during breakfast. Moreover, both cheese and eggs are excellent sources of riboflavin and Vitamin B-12, and cheese contains vitamin A, calcium, and phosphorous. In the North of England a Quiche Lorraine is more commonly referred to as a Bacon & egg pie and is often decorated with a chequered lattice of pastry on the top.
Today, one can find many varieties of quiche, from the original quiche Lorraine, to ones with broccoli, mushrooms, ham and/or seafood (primarily shellfish). Quiche can be served as an entrée, for lunch, breakfast or an evening snack.