Every thing about BANDHAKOBI KOPHTA CURRY | Vahrehvah :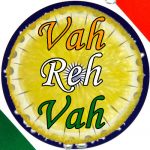 Bandhakobi kophta curry is a delicious dish from the Bengali cuisine. This is commonly known as Cabbage kofta curry which is fried dumplings of cabbage and gram flour in onion-tomato gravy. Bandhakobi in Bengali is commonly known as cabbage or patta gobi or bandh gobi. Kophta or Kofta is a popular Middle Eastern and South Asian meatball or meatloaf dish.
In the simplest form, koftas consist of balls of minced or ground meat, usually beef or lamb mixed with spices and onions. Vegetable koftas are also very well known and can be made with a variety of vegetables. The few popular vegetarian kofta dishes are the Doodhi Kofta Curry (made with white gourd), Potato Kofta Curry, Nargisi Kofta (eggs covered with chicken mince and cooked in awesome gravy), Lamb Kofta Curry ( Lamb koftas made in thick gravy), Malai Kofta and many more.
Koftas in South Asian cuisines are normally cooked in spicy saucy gravy and sometimes with whole boiled eggs. These kofta dishes are very popular with South Asian families and are widely prepared in many Pakistani and Indian restaurants. In the state of Bengal, East India, koftas are made with prawns, fish, green bananas, cabbage as well as minced goat meat.
Early recipes of koftas (included in some of the earliest known Arabic cookbooks) generally shown that seasoned lamb rolled into orange-sized balls, and glazed with egg yolk and sometimes saffron. This method was taken to the west and is referred to as gilding, or endoring. Many regional variations exist, notable among them the unusually large Iranian Kufteh Tabrizi, having an average diameter of 20 cm (8 in).
Cabbage is one of the vegetables that children do not like to eat when cooked in Indian style but when added in Chinese noodles they don't mind eating it. Cabbage is a healthy and nutritious vegetable which should be included in our daily food plan. Children love eating vegetable Manchurian and they actually do not know that cabbage too is added in it. Hence the best way to feed these sought of veggies to kids is to camouflage the vegetables so that the kids eat them happily.
Bandhakobi kophta curry is a wonderful and delicious dish where you can conceal the patta gobi with gram flour and spices and deep fry them into yummy dumplings which is added in a exotic and yummy onion-tomato gravy. This dish looks very colorful, appetizing and is healthy too.
For preparing this scrumptious Bandhakobi kophta curry, firstly chop the cabbage into fine small pieces. Wash well and drain out the water. Chop one tomato, onion and the chilies. Add the cabbage, baking powder, gram flour, salt, onion and chilies together.
Mix it with well to make a dough. Do not add water. Grind the other onion with ginger. Make small balls out of the cabbage mixture dough and fry it in oil. Heat a pan and put some oil. When it gets hot, add the tomato pieces and spices and fry it till the spices is cooked.
Add 3 cups of water and when the water comes to boil add the garam masala and mix. After 5 minutes put in the fried dumplings and take it out. The Bandhakobi kophta curry is ready to be served. This dish is served as a side dish and goes well with naan, roti, chapatti, steamed rice or jeera rice.
Do prepare this variation of cabbage kofta curry and your kids would surely enjoy the taste and ask for more.
Click on the below link for detailed recipe:
https://www.vahrehvah.com/bandhakobi-kophta-curry-recipe
Although the health benefits of cabbage are numerous, it is important to eat a variety of foods every day adding that extra creativity to make it delicious and healthy to eat. Cabbage is a low glycemic food which helps control blood sugar and insulin. Controlling blood sugar and insulin are keys to weight loss, but the cabbage soup diet alone is not recommended. However, cabbage is a good source of vitamin C and dietary fiber and including it as a part of a healthy diet is fine.