Every thing about VATLI DAL | Vahrehvah :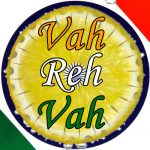 Vatli or Watli Dal is a traditional dish from the Maharashtrian cuisine specially prepared during the Chaitra month, i.e. the first month of Marathi calendar which also marks the arrival of spring season. Vatli Dal literally means 'grounded dal'. Watli dal is a classic dish made by soaking the Bengal gram overnight in water and then ground with salt, cumin and green chilies; finally seasoned with some mustard seeds, turmeric powder and chilli powder.
It is slightly a dry dish that can be also served as snack during tea time and generally accompanied with Kairi Panna (a sweet sherbet made from raw mango and sugar). This traditional dish is specially prepared as a farewell dish to Lord Ganesha on the Visarjan day (Anant Chaturdashi – the day when the Ganesh idol in immersed in water). It is served as a condiment and when prepared during festivals, garlic in not added.
Watli dal is a simple and easy to prepare dish which has a amazing chatpata taste and is best eaten as evening snack. Watli dal is made with Bengal gram which is also commonly called as Chana dal in Hindi. Chana dal is a type of chickpea that is rich in proteins, fat, calcium, iron and vitamin B. Along with its very low glycemic index; these added benefits make chana dal an ideal source of carbohydrates for those following a low-glycemic diet.
Chana dal is said to be the world's healthiest foods for the insulin-resistant and diabetic segment of the population. Three fourths cup of cooked chana dal provides about 25 g of high-quality carbohydrate with a glycemic load of only 3. This lentil was widely used by ancient peoples of the Mediterranean region, including the Greeks and Romans.
It likely originated in Turkey or Afghanistan and later spread to other regions of the world. The beans have a mild flavor, and can be spiced to taste in a variety of ways. Dals or lentil soups have been a major part of Indian food since a long time. It is simple and makes the meal wholesome with just some dal and rice which is commonly called as Dal Chawal (lentil soup and rice) in Hindi.
Dal is a versatile dish which can be eaten with rice or any type flat Indian bread (ex: naan, roti, chapatti etc). Dal is a must in every Indian household having its own unique flavors that is cooked everyday giving different variations to taste different such as Cucumber Dal, Dal Makhani Bukhara, Mango Dal, Gujarati Dal, Dalma, Dal Fry and so on…… .
For preparing this delicious Vatli Dal, firstly soak the bengal gram in water overnight. Drain the water and grind with salt, green chilies and cumin seeds. Heat oil in a pan or kadai and when it gets hot, add mustard seeds and when it crackles add turmeric powder and chilli powder.
Add the ground gram mixture and little water and stir well. Cover the pan with a lid and allow it to cook for few minutes stirring occasionally. When the gram is cooked thoroughly, add the freshly chopped coriander leaves and serve hot.
To try this wonderful dal recipe, do click on the below link for detailed recipe:
https://www.vahrehvah.com/watli-dal-1
Dals or lentils (such as pulses, dried split peas or legumes), when consumed daily provide us with most of the proteins that a vegetarian requires along with iron. Lentils are high in fiber and low in fat. In India, there are a variety of dals that can be cooked with such as tur dal, moong dal, chana dal, urad dal, red dal etc.
As dals such as chana dal cause bloating and discomfort of stomach if consumed more, hence spices such as asafetida (hing), ginger, turmeric, onions and garlic are combined to improve the digestibility of dals. The lentils are also available whole, with and without peel, split and with peel, and are used in various recipes.
These are usually soaked and sprouted and used in salads, or soaked and ground into batter for crepes like dosas and pesarattu, or soaked and boiled, and used in thick soups like dal makhani. Dals are very versatile and have a mild taste that goes well with a variety of vegetables. The variety of dishes you can make with dals is limited only by your imagination. Dals can be used for appetizers and snacks, main courses, as well as desserts (mainly in making ladoos).