Every thing about TOM YAM SOUP | Vahrehvah :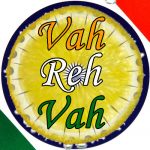 Tom Yam Soup is a deliciously made vegetarian dish made absolutely good tasty vegetables and stock. This dish is an excellent appetizer which can also be served for lunch or have a nutritional complete dinner. It's a very refreshing and energizing soup.
Tom yam soup is the most popular dish from the Thai cuisine using wonderful aromatic herbs. Thai cooking is popular for its use of spicy flavors and impeccable aromatic herbs. The lemon grass and kaffir lime leaves are must haves in the Tom yam soup.
Tom yum in the Royal Thai General System of Transcription is a name for two similar soups originating from Laos and Thailand. The Royal Lao version includes a pinch of rice in the soup, whereas other typical Laotian and Thai versions do not include rice as an ingredient. Tom yum is widely served in neighboring countries such as Malaysia, Singapore, and Indonesia, and has been popularized around the world. Tom yum is originally characterized by its distinct hot and sour flavors, with fragrant herbs generously used.
The basic broth is made of stock and fresh ingredients such as lemon grass, kaffir lime leaves, galangal, lime juice, fish sauce and crushed chili peppers. Tom yum is usually made with prawns (tom yum goong or tom yum kung), chicken (tom yum kai), fish (tom yum pa in Laotian and tom yum pla in Thai), or mixed seafood (tom yum thale or tom yum po taek) and mushrooms - usually straw mushrooms or oyster mushrooms. The soup is often topped with generous sprinkling of fresh chopped cilantro (coriander leaves).
The lesser popular and more modern variety of tom yum is tom yum nam khon where coconut milk is added to the broth. This adaptation is not to be confused with tom kha - where the galangan flavor dominates the soup. Tom yum nam khon is almost always made with prawns, whereas chicken is often used in tom kha (called tom kha gai, "chicken galanga soup").
Its other cousin is less well-known outside Thailand - tom khlong. Sometimes Thai chili jam (nam phrik phao) is added: this gives the soup a bright orange color and makes the chili flavor more pronounced. Normally Asian soups are not readily available in many Western restaurants.
Some of the soups contain ingredients that aren't commonly found in a Western kitchen, and that are maybe a bit too adventurous for Western palates. Asian taste offers many of these unique ingredients for the convenience of our customers who enjoy Asian soups. Most of the Eastern and Asian soups contain a soup base which is a rich broth made from meat or fish and vegetables. The same base can also be used to make a variety of soups. Asian soups are healthy and nutritious, easy to prepare.
Taste of Asia offers soup spice pastes and noodles for popular Asian soups. The spice pastes have been created to have a distinctive Asian flavor while retaining the health benefits of the ingredients. For preparing this delicious Tom Yam Soup, firstly immerse the diagonally cut green beans, mushrooms, carrots, babycorn, chopped tomatoes, lemon grass and cubes from tom yam broth packet in hot water. Give a boil and simmer for a few minutes. Remove the lemon grass bundle.
Take the chopped green chillies, coriander leaves, ajinimoto salt and lemon juice in a large bowl. Pour the prepared stock along with the vegetables on them. Mix well and serve in soup bowls with vegetable pieces equally divided. Tom Yam soup originated in Thailand and is one of the most popular and revered dishes in all of Thai cuisine as it is absolutely delicious, it's a healthy and nutritious soup, quick and easy to prepare and is versatile soup because adding the ingredient or missing out of one ingredients also creates a new but still incredible and luscious soup.
Do try this recipe and enjoy the taste. Click on the link for detailed recipe:
https://www.vahrehvah.com/tom-yam-soup-recipe
Tom yam soup is a delicious bowl of energy and immunity. It is one of the excellent dishes if suffering from cold or flu viruses. From years, zesty Tom Yam soup has been a mainstay of Thai cooking and now researchers are thinking it just might have cancer-fighting ingredients as well as good taste.
Tom Yum Soup has many health benefits, due its potent combination of herbs and spices. Thai cuisine places emphasis on lightly prepared dishes with strong aromatic components. Thai food is known for its balance of the five fundamental taste senses in each dish or the overall meal: hot (spicy), sour, sweet, salty, and (optional) bitter.
Tom Yum soup with inclusion herbal ingredients like coriander, lemon grass, lime leaves and galangal roots is very beneficial to health. It has also been called 'hot and sour soup' because of the combination of lime and chilli flavors. Coriander has a calming effect and can be used to ease anxiety and stress. Lemongrass has antibacterial and antifungal properties. Lime leaves clean the blood and aid with digestion and finally Galangal, from the same family as ginger, is excellent for aiding digestion, headaches, asthma and bad breath.