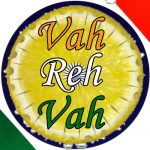 Spicy Potato Scramble is an excellent and quickie dish that can be prepared in a jiffy with very few ingredients on hand. This dish is wonderfully cooked in Kerala style adding some fresh grated coconut, curry leaves and spices to make the potatoes really spicy. You can enjoy this dish with plain rice, lemon rice, curd rice, coconut rice, sambar rice etc.

Potatoes are versatile tubers which are liked by almost everyone.  I must say that this is one vegetable that all prefer eating daily cooked in any method. Potatoes are all time favorites to kids and elders. They are carbohydrate rich food, highly popular worldwide and prepared and served in a variety of ways. Potatoes are generally baked, mashed, fried, roasted, scalloped, turned into soups, salads, pancakes, pastas, dumplings and chips. This humble vegetable has become one of the world's major foodstuffs.

Potatoes can be cooked on its own or added to a variety of veg or non-vegetarian dishes. Some of the very popular dishes are jeera aloo, bharvan dum aloo (spiced potato in gravy), potato capsicum fry, aloo paratha, aloo chaat, aloo gobi etc.  Each preparation method affects the potato composition in a different way and blends finely when mixed with other veggies.  Spicy potato scramble is a dry curry, small pieces of potatoes are steamed cooked in a spicy seasoning of red chilli powder, and coriander powder, fresh and aromatic flavours of curry leaves along with the sweetness of fresh grated coconut is the highlight of the dish.

Potatoes offer a great substitute to wheat based carbohydrate. Potatoes can help you meet your nutritional needs for several vitamins and minerals. In addition, they are low in fat and rich in several micronutrients. They offer potassium, vitamin C, several B vitamins, fibre, iron, magnesium and zinc. They do not cause any additional weight gain, calorie for calorie, because your body relies on carbohydrates for fuel, and excessive calories from any source would result in increased weight. Potatoes are naturally gluten-free, so they fit easily into a gluten-free diet. Potatoes also contain dietary antioxidants, which may play a part in preventing diseases related to ageing, and dietary fibre, which benefits health.

To prepare this simple yet delicious and spicy potato scramble, firstly peel the potatoes and cut them into small pieces and soak in water. Take a pan or kadai and little oil to heat. When it gets hot, add cumin seeds, sliced onions, fresh curry leaves, salt and sauté them a little bit. Add turmeric, little ginger garlic paste, grated fresh coconut, pieces of potato (drain the water) and mix well then add coriander pwd, red chilli pwd, and mix well. Close the pan with a lid and cook till it is done. This recipe would hardly take 10 minutes to complete.

An excellent dish to make with lots of aroma, very flavourful and spicy to eat!

If you want to really make a quickie spicy potato dish, then this is one of the amazing recipe that is simple to prepare and fast to cook. Tastes very well with curd rice, lemon rice or puliyodhare etc!



Having a balanced diet is a vital part for any human body and carbohydrate is one very important part of the balance diet. It's an essential "fuel" for our entire metabolism. Potatoes are an easily digestible source of carbohydrate. Compared with other carbohydrates potatoes are great because they give you a crucial bonus of vital vitamins and minerals - and virtually no fat.

This is a must try recipe, which is easy to prepare and can be modified according to your taste...!!! Go ahead and give it a try! J

https://www.vahrehvah.com/spicy+potato+scramble:7739

Enjoy Cooking!