Every thing about AMERICAN CHOP SUEY | Vahrehvah :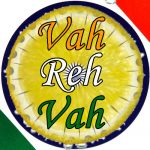 American chop suey is a popular Indo-Chinese dish. This recipe was popular in the 1900s when the Chinese chopsuey had become popular. Traditionally the American chop suey usually contains ground beef, macaroni and tomato sauce and is completely different from the Chinese chopsuey. The American chopsuey is often called as goulash in many parts of United States and nobody actually knows why it is called American chopsuey.
American chopsuey is one of the most common dishes in most of the Chinese restaurants in India. This dish is delightful preparation of crispy noodles served with vegetables and a tangy sauce. It is colorful to look with a nice texture, crispy and soft to eat with sweet, salt and sour flavors flowing into your taste buds. This recipe is not an authentic Chinese one but an invention of Chinese restaurateurs in western countries modified to suit their taste.
A classic American chop suey consists of elbow macaroni and bits of cooked ground beef with sautéed onions and green peppers in a thick tomato-based sauce. It is absolutely taste, quick and makes a delectable dinner to eat.
Chop suey literally means assorted pieces in Chinese is a delicious Chinese dish consisting of meats (often chicken, fish, beef, shrimp or pork) and eggs, cooked quickly with vegetables such as bean sprouts, cabbage and celery and combined in a starch-thickened sauce. It is typically served with rice but can become the Chinese-American form of Chow mein with the addition of stir-fried noodles.
Chop suey has become a prominent part of American Chinese cuisine, Filipino cuisine, Canadian Chinese cuisine, Indian Chinese cuisine and Polynesian cuisine. Chop suey is widely believed to have been invented in America by Chinese immigrants, but in fact comes from Taishan, a district of Guangdong Province, which was the home of many of the early Chinese immigrants to the US.
The Hong Kong doctor Li Shu-fan reported that he knew it in Taishan in the 1890s Heat some oil in wok on high flame. Add all veggies corn bean sprouts, broccoli florets, carrots, fresh sliced beans except cabbage and capsicum.
Stir fry all the veggies till they become slightly tender. Do not overcook the veggies. Then add cabbage and capsicum and stir fry for few minutes. Take off from heat and keep aside. Add tomato juice, vinegar (malt or white), sugar, water or stock and salt to taste and bring to a boil.
In a separate bowl mix corn flour with cold water and mix well and then this to the sauce. Add the veggies and keep stirring till the sauce become thick and set aside. In a non-stick pan fry eggs individually in a little oil and keep aside.
Put a handful of fried noodles in a plate. Heap a lot of veggie sauce mixture over the noodles and top with a fried egg. Serve immediately or else fried noodles will become soggy. Serve with chopped green chillies and soya sauce. American chop suey is absolutely delectable with mixed flavors and taste of sweetness and mild spiciness. It is crunchy combined with smooth and yummy sauce mixed with exotic veggies that makes a scrumptious meal.
Click on the link for the detailed recipe: