Every thing about BALCHAO | Vahrehvah :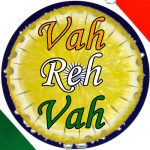 Balchao is a fiery goan seafood delight and is almost like as pickle made either with prawns, fish or pork. The balchao is served with hot plain boiled rice. Balchao is a style of masala (mixture of spices) from Goa in which whole spices like cumin, dry red chillies and a little sugar are soaked in vinegar and ground to make a thick paste.
It has almost a sweet-hot-sour flavor spice mixture used most commonly for pickling the meat and shrimps for a couple of days and then cooked into a dry dish. History states that Balchao was introduced by catholic Portuguese to Goa during colonization.
Balchao originated in Macao (also once a Portuguese colony), where it is called Balichao. Prawn Balchao is one such popular and spicy seafood dish from the Goan cuisine. Balchao is a method of cooking either fish or prawns in a dark red and fiery tangy sauce.
It is almost like pickling and can be made days in advance without reheating. The traditional Balchao uses a paste made from dried shrimp known as galmbo in Konkani but people leave out the dried shrimp paste as it lends fairly strong fishy flavor to the dish hence is often bottled and eaten as a side dish.
There are different versions of preparing the Balchao. In most catholic homes they use coconut vinegar for its acidic sharpness whereas in Hindu families they use cane vinegar to make it milder. These days white distilled vinegar or malt vinegar is commonly used.
The Balchao has a number of whole spices and a lot of whole cayenne pepper, sugar and vinegar. Fish, prawns, pork and vegetables are pickled in this mixture for a couple of days and later can be cooked and reduced like dry curry. This dish is normally served with Bhakri.
Bhakri is popular Indian flat bread made with dried shrimp. Generally Bhakri is dipped in the Balchao and then eaten. Influenced by the Portuguese culture, in Goa, vinegar is used much more commonly as a flavoring and souring agent than in other regions of India.
The rather lavish use of dried red chilies is necessary for authentic flavor, but this fiery spice-enhanced shrimp dish can be cooled down a bit by using Kashmiri chilies too, which are milder than most red chilies, and by seeding them as well. If coconut or palm saps vinegar is unavailable, you can substitute with rice, cider or malt vinegar. Balchao is more of an Red chille and vinegar mixed paste which is a pickle-like blend of ingredients crucial to many of Portuguese Goa's meat dishes.
Also omnipresent in Goan dishes is the highly acidic feni vinegar, which reduces the potency of dried red chiles, as does tart tamarind, another key element in this layered, complex, and fiery-hot paste that peppers its way into many of Goa's curries.
To prepare the Balchao spice mixture, firstly grind together cumin seeds, peppercorns and chillies along with vinegar. Mix in little turmeric powder to it, mix well and keep aside. Heat little oil in a pan and add the curry leaves and fry until they turn brown. Add the washed and cleaned prawns and stir fry till opaque. Add masala, garlic, ginger and green chillies and mix well delicately. Simmer for about 10 minutes and the Balchao is ready. Serve piping hot with plain boiled rice.
A goan seafood speciality truly fiery which can be enjoyed with a glass of feni which is absolutely yummy and irresistible! Do click the link and try out the recipe:
https://www.vahrehvah.com/balchao-1
One of the best things about chilling out on a Goan beach is the abundance of beach shacks selling tasty snacks such as prawn balchao and refreshing mango lassi. Another classic Goan dish is Sorpotel – a kind of spicy gravy made from finely chopped pork, liver and chillies, garlic, ginger, tamarind and other spices.
There's also a wide variety of aromatic vegetarian dishes, chutneys and pickles. You'll find an abundance of seafood such as crab, prawn, lobster, clams and pomfret. They can be simply fried or turned into an elaborate dish such as the sour and spicy Ambot Tik fish curry.