Every thing about KUBANI KA MEETHA | Vahrehvah :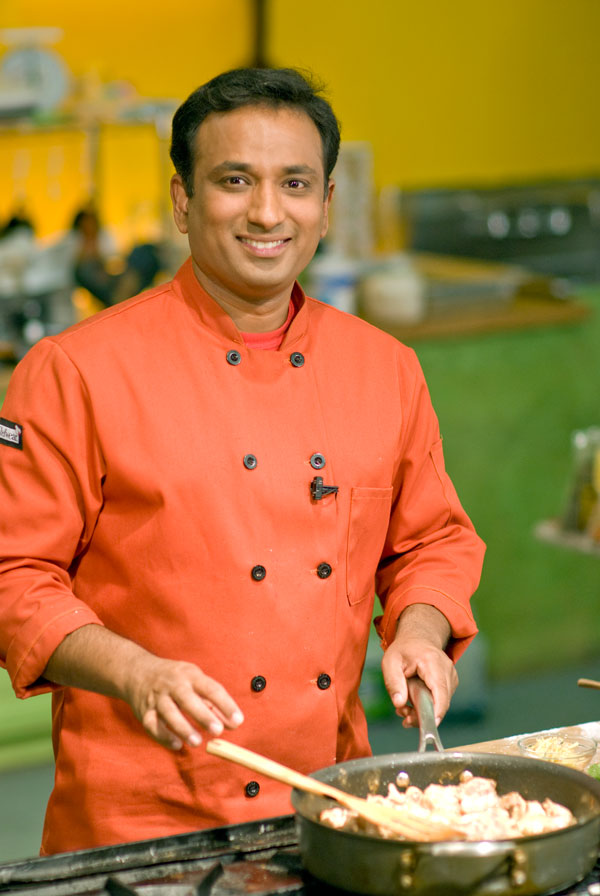 Khubani Ka Meetha
is another famous
Hyderabadi sweet
dish made of dried apricots. It is a common feature at
Hyderabadi feasts
and
weddings.
Apricots are categorized as one of the most beneficial and healthy fruits. Shaped as stone fruit, apricot is similar to peach and has a velvety skin, golden orange in color and has a seed nut in it. The mineral content in apricots is high, which makes them helpful in overcoming disorders like anemia, tuberculosis, asthma, bronchitis, etc.
Kubani
or
Qubani
in Urdu means apricot; it is believed that apricots were introduced to the subcontinent by Central Asians.
Apricots
have been cultivated in Persia since antiquity and dried ones were an important commodity on Persian trade routes.
Apricots
are an important
fruit
in today's modern
Iran
where they are known by the name of
Zard-alu.
Egyptians usually
dry apricots,
add
sweetener
and then use them to make a special drink called
"amar al-din".
Summary: sweet dish
Ingredients:
20 - number - Apricots
as needed - Sugar
1 - cup - water
Instructions:
Soak apricots in water for over night.Seprate seeds from apricots and keep it a side.Break the seeds will find nuts ( almonds) keep it a side.Now take a pan add apricots and water let it boil for 15 min by closing with a lid.After 15 min remove the lid mash apricots with masher or spoon then add sugar as per taste then nuts let it cook for another 5-10 min.After 10 min transfer it in a bowl let it cool down can serve with ice cream or curstad,fresh cream.
Cooking Time: 25 min
Diet type: Vegetarian
Number of servings (yield): 4
Meal type: snack
My rating: 4 stars: ★★★★☆ 1 review(s)
The seeds or kernels of apricot grown in Central Asia and around Mediterranean are so sweet that they substitute it for Almonds. It is also interesting to know that the extracts of apricot kernels rather than almonds are used as flavoring for the Italian liqueur Amaretto and amaretti biscotti.
Here's a brief method of preparing the famous Kubani ka meetha. It involves soaking the dried apricots for about 6 to 8 hours or the best would be overnight. Deseed the apricots and keep it aside. Break the seed and remove the nut which looks very similar to almonds and keep aside.
Add apricots in water and boil for about 15 mins closing the lid. Mash the apricots well with a masher or spoon and then add sugar as per taste and then add the nuts and allow cooking for another 5 to 10 mins. After its gets soft cool down and later serve it with ice cream or custard. It's a very rich and heavy dessert. It's available in most of the restaurants that serve Hyderabadi food.
The Kubani ka meetha is served usually in a bowl with a dollop of vanilla ice cream on top or with chilled freshly whipped cream (malai). The apricots permeate a luscious tang, sublime flavor and invigorating aroma. It has a soft and crunchy taste as it glides down your mouth. Though it is not appropriate for making juice, the fruit can definitely be blended with other fruit juices. The taste is very fruity and feels like a cross between peach and plum.
Apricot is widely used in jams, making pastry and also distilling into brandy and liquor. The fruit, when taken raw, is a bit acidic in nature. It's thrilling to bring out the distinction of this traditional dish to you all as many used to think that its difficult to make it at home but now you can make it yourself and enjoy the flavors of this splendid legendary Hyderabadi dessert. Watch and enjoy the video here:
https://www.vahrehvah.com/kubani-ka-meeta