Every thing about CRISPY CHEESE ROLLS | Vahrehvah :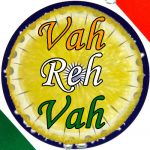 Crispy Cheese rolls are yummy and delicious appetizers made with grated cheese spiced with chopped onion, green chilies, ginger, fresh coriander leaves and milk blended together and spooned onto bread slice, rolled tight and deep fried making them wonderful delectable time pass snacks.
This dish an exceptional tasty starter that can be served especially for kids during parties and for all the cheese lovers! It is an easy and fast to prepare breakfast recipe that would attract and tempt your palates. A basic cheese roll is a snack food created by covering a slice of bread in a prepared filling consisting mainly of grated or sliced cheese and then rolled into a tube shape before toasting. Cheese rolls are a popular snack in Otago and Southland of New Zealand which are commonly found in most menu item at cafeterias and food stalls.
A cheese roll generally consists typically of onion, Worcestershire sauce. You can make any filling of your choice for preparing the crispy cheese rolls. Cheese snacks are great tasting, delicious, refreshing and considered as comfort foods. Cheese products are ideal and delicious part of diets around the world during breakfast or dinner.
Cheese spreads with crackers are popular combo snacks throughout the world. In making of crispy cheese rolls, the bread is kept in a rolled shape by breaking the crust so that the slice does not spring back in a flattened shape or by skewering the bread with toothpicks. The outer side of the roll is occasionally coated thinly in butter before toasting to add to the flavor and give the toasted roll a more golden appearance. This results in a more contrasting combination of a crisp outer surface with a soft interior (often with the cheese in a semi-liquid state).
It is said that the first of these recipes developed as a spread in the 1920s, prior to the invention of cheese rolls, and was based around a specific spicy Australia cheese, Rex Cheese. Variants on this style of filling include the use of spicy or strong cheese with mustard, Worcestershire sauce, and even liqueurs such as Kahlúa. A second basic recipe again used spicy cheese, but this time mixed with savory ingredients such as onion, which was cooked in butter or milk, mixed with the cheese, and then thickened with flour or corn flour.
A third version is similar to the second, but uses pre-processed food items as major ingredients, most notably dried onion soup mix and evaporated milk. Cheese is produced throughout the world in an assortment of flavors, textures and forms. There are a variety of simple dishes that can be made with cheese such as: Cheese Balls, Cheese and Pasta Salad, Chilli Cheese Toast, Cheese Puris, Macaroni Cheese and view other range of simple recipes when you click here.
For preparing the Crispy Cheese Rolls, firstly mix the milk, grated cheese, chopped onions, green chilies, ginger, fresh coriander leaves and salt to taste in a bowl. Mix all the ingredients well. Spoon the mixture on to each bread slice and roll it tight. Heat oil for deep frying in pan or kadai on high flame and when the hot gets hot, drop in the rolls slowly. Reduce the heat and fry on medium flame stirring frequently till the rolls are crisp and light brown in color. Drain on a paper towel. Serve hot with tomato ketchup or Green chutney (Hari chutney).
Most of the kids love eating cheese and Crispy Cheese rolls would really be the perfect snack after school or play time. For making this delicious dish, do click on the below link for detailed recipe:
https://www.vahrehvah.com/crispy-cheese-rolls-1
Cheese consists of proteins and fat from milk. Cheese is valued for its portability, long life, and high content of fat, protein, calcium, and phosphorus. Sweet cheese rolls also offers a delicious and unusual taste to satisfy even the most demanding gourmet.