Every thing about GUNDRUK AND SINKI SOUP | Vahrehvah :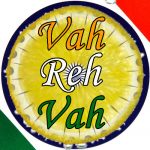 Gundruk and Sinki soup is a popular soup that is extensively prepared by the peasants of the state of Sikkim. It is a well known vegetarian dish made by fermented vegetable products. Gundruk and Sinki soup is generally used as appetizers because of their lactic nature.
Gundruk and Sinki are two traditional fermented vegetable products prepared during winter when fresh perishable vegetable is plenty. Gundruk is a fermented product of leafy vegetables like the rayo sag, mustard leaves, radish and cauliflower where as Sinki is prepared from radish tap root only.The quality of Gundruk and Sinki basically attributes upon the typical flavor and sour-acidic taste which is developed during natural fermentation by lactic acid bacteria.
They are sun dried after fermentation and stored for consumption. Due to high content of organic acid and low pH, these products can be preserved for a year or more. This is an excellent bio-preservation of perishable vegetables. Apart from Sikkim, the Gundruk and Sinki soup in very popular right around the Himalayan states. This is also a regular Nepali dish that is almost cooked everyday as it is very healthy, nourishing, practical and surprisingly very delicious.
It is a typical Nepali curry especially prepared during winters and is also known as Gundruk or Sinki ko Jhol (curry of fermented vegetables products). You can also find the aroma of this dish lingering at most of Nepali homes. Gundruk taste is quite unforgettable as it is tender, slightly sour taste with more soup and they can also be served as a pickle. Perhaps a delectable appetizer! There a significant Tibetan and Nepali influence in the cuisine of the mountainous areas of northern India.
Thukpa (hearty noodle soup), momos (steamed or fried stuffed dumplings), Chhurpi Soup and gyakho (stew) are few of the popular dishes in Sikkim. Most of the food items mainly taken by the Sikkim people reflect the diversified culture of the state.
The cuisine of Sikkim is directly influenced by the climatic conditions of this land that has influenced them to acquire the habit of eating soups to keep their body warm, thus the popularity of Gundruk and Sinki soup is widely noticeable.
The people of Sikkim consume more spicy food and milk made items. A wide variety of soups and local alcohol are hot favorite items of this state. Most of the soups prepared here have high nutritional values which not only help warming up the body but also serve as accompaniments to many delightful spicy items. For preparing this excellent and delicious Gundruk and Sinki soup, firstly soak the Gundruk and Sinki into water for at least 10 minutes.
Heat some oil in a pan and fry chopped onions, chillies and sliced tomatoes well. Fry them until they turn brown. Now drain up all the water from the Gundruk and Sinki and add these into the pan and fry. Add turmeric powder, salt to taste mix and pour 2 cups of water in it and leave it to boil for about 10 minutes. The Gundruk and Sinki soup is ready and is best had piping hot with hot rice. The Gundruk and Sinki soup is truly delicious and irresistible.
It's a very healthy and nourishing soup that helps in digestion too. Do try this recipe and enjoy the natural greens from the Himalayan regions. Click on link for detailed recipe:
https://www.vahrehvah.com/gundruk-and-sinki-soup-1
Gundruk and Sinki soup is served as a side dish with the mail meal and is also used as an appetizer. Gundruk is an important source of minerals particularly during the off-season when the diet consists of mostly starchy tubers and maize which tend to be low in minerals.
Generally for Gundruk, fresh green leaves are plucked from the garden, sun dried for a day or two before packing tightly in a container with an air-tight lid. Containers stand for a week or more until the leaves takes upon natural fermentation process due to lactic acid bacteria.
After a thorough fermentation, the whole contents of the container are spread out on a thin plastic sheet, which are sun-dried fully for several days, then stored in containers whereas for Sinki, break or cut vegetables into small pieces and spread them out on a think plastic sheet, sun-dry completely for several days, then stored in a tight container. Gundruk and Sinki can last up to a year or more, they are good appetizers. Cook Gundruk or Sinki alone can be cooked with other vegetables or also served as pickle.
Soak them before use for soft and tender taste. Enjoy Gundruk and Sinki soup; you will surely love the taste of it! Most of the Himalayan fermented foods have biological importance because of their ability to harness the resources of functional microorganisms, resulting in enrichment of bio-nutrients, bio-preservative properties, medicinal and therapeutic properties, pro-biotic properties.
These ethnic fermented food products provide a food safety net for the people during times of famine or environmental or human made disasters. These foods are also a source of revenue for some mountain people to sustain their livelihood. Most of the Himalayan ethnic fermented foods have beneficial properties that can be a substitute for medicine and also serve to add taste and impart aroma.