Every thing about TIKYA KEBAB | Vahrehvah :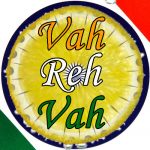 Tikya kebab is a popular classic Bangladeshi dish made with mince meat, channa dal, Indian spies, ginger and garlic etc. This dish is great at barbecues, as snack, starters or main course. Kebabs generally go well with salad, lemon wedges and tandoori chutney. Tikya kebab made with raw mince meat is simple to prepare and can be ready for eating in a short time. It has a unique and exceptional taste of kebab and is perfect for afternoon tea or Iftar time.
Kebab is a wide variety of meat dishes that originated at Persia and later spread to Middle East and Asian countries and now has become popular worldwide. Kebab generally refers to the shish kebab served on the skewer; however they are many ways of making the kebabs. Kebabs includes grilled, roasted and stewed dishes of large or small cuts of meat or ground meat which may be serve on plates, in sandwiches or in bowls.
Traditionally the meat used for kebab is lamb but now may also be beef, goat, chicken, pork, fish and seafood or even vegetarian foods like falafel or paneer. Kebabs in India are more or less similar to most other kebab preparations having their distinct taste crediting the spices native to the sub-continent.
There are a wide range of kebabs that are popularly prepared in most of the small and top restaurant throughout India which include Galouti kebab (These kebabs are flat, pan-fried kebabs and popular for their melt in mouth quality.
The mutton mince used to make these is marinated in raw papaya that acts as a tenderizer. They are unique in taste and exquisite even if they are full of fat), Kakori kebab (These are somewhat similar to the galouti as both are tender and just melt in the mouth. Kakori kebabs are longer in shape like seekh kebab, skewered and then roasted), Seekh Kebabs (This was possibly introduced by the Mughals to India, and originally made of beef mince.
Of recent days, lamb is used and even chicken (since beef is banned in India), Shami kebab (they are stuffed with fresh mint leaves, finely chopped onions and green chilies) and Hara Bhara kebab being one of the popular vegetarian kebabs.
Generally in a traditional Tikya kebab is made of ground meat, onion, salt, pepper, ginger, garlic, turmeric, chili powder and seasoning. All these ingredients are mixed together until the mixture become smooth and sticky. An egg is added to help the mix stick together. The mixture is flattened and then pan fried till golden brown in color.
To prepare this classic flavorful and delicious Tikya kebab, firstly soak the channa dal overnight and then boil in twice its volume of water. Strain off any excess water. Put the meat, onion, ginger, garlic and spices through a mincer. Mix well and add salt to taste.
Add the dal to the mixture and fry in a little ghee for 20 minutes. Add a little water if it dries up too much and leave it aside for about 3 hours or overnight to thicken and dry. The next day or when ready, add the egg yolk and if it doesn't hold together add gram flour to thicken or water to thin.
Add fresh coriander or parsley. For seekh kebabs, roll mixture in breadcrumbs to sausage shapes. Skewer them and cook over charcoal (best) under the grill or fry in a frying pan or roll into balls and coat in breadcrumbs and deep fry.
To try this recipe, do click on the below link for detailed recipe: