Every thing about JHOR WALA MUTTON | Vahrehvah :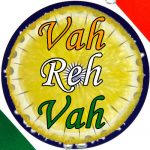 Jhor wala mutton is a rich and spicy mutton based dish that is generally prepared in north India. It is a luscious dish made with mutton cooked in spicy gravy of caramelized onion and poppy seeds paste spiced with red chilies, garam masala and tandoori masala. Jhor wala mutton tastes exceptionally excellent with pulao.
Generally north Indian dishes are spicy using a variety of masala such as garam masala that includes black cardamom (badi elaichi), green cardamom (choti elaichi), cloves, tejpatta etc. Tandoori masala is also an important ingredient in various recipes that enhances the flavors and taste of the dish especially non-vegetarian dishes.
This spice mix powder in used in various Indian, Pakistani and Afghani cooking. It is specially used in tandoor or clay oven cooking. Tandoori masala is unique to taste and is usually made with cloves, nutmeg, mace powder, cumin, coriander powder, fenugreek, garlic, ginger, cinnamon, black pepper and cardamom. It is a versatile blend of masalas which gives a tandoori like flavors to any dish. It satisfies all those who crave for rich and spicy flavors.
Sometimes even red color is added to this masala making the food look deep orange in color. It has a unique aroma, is very flavorful and spicy to taste predominantly high in cumin and coriander flavors. It is generally used in marinating meats, paneer etc. Jhor wala mutton is a hearty and wholesome food that will surely satisfy the taste buds and crave for more.
Preparing this dish is a good old fashioned way of cooking meat along with lots of whole spice and the curry is slightly towards the spicier side due to the addition of chili powder and whole chilies. Cooked in desi ghee (clarified butter) enhances the flavors of the dish.
Every family has their own style of cooking the Jhor wala mutton. Lamb is probably the most favorite Indian meat that is cooked in various ways. It can be made into a delicious Mutton Stew, Mutton Achari (meat cooked in pickle flavor), Mutton Kofta curry, Mutton khorma, and Fried mutton chops or added in the biryani popularly known as Hyderabadi mutton biryani.
For preparing this delicious and mouth watering Jhor wala mutton, firstly wash the mutton thoroughly and keep aside. Heat oil in a pressure cooker and when it gets hot, add cumin seeds, tejpatta and dried red chili. When the cumin seeds begin to splutter, add whole garam masala, chopped onion and sauté well for sometime over medium flame for 2 minutes.
Add ginger garlic paste and sauté everything for 2 minutes. Add all powdered masala except garam masala powder, mutton pieces, salt to taste and sauté for about 3 minutes. Cover the pressure cooker lightly with a lid and let the mutton cook for 5 minutes on medium flame.
Open the vessel and sauté all the ingredients. Add some boiling water, garam masala powder, papaya pieces (used as a tenderizer to cook the meat fast), poppy seeds paste plus one tablespoon desi ghee (clarified butter). Cover the pressure cooker with its lid and allow to pressure cook for 12 minutes after the first whistle on medium flame. Let the pressure cooker cool on its own and then open the lid.
Finally garnish with finely chopped fresh coriander leaves. Serve warm with pulao. Jhor wala mutton, a popularly prepared north Indian dish can also be served with Indian breads as well as steamed rice. Do experience the exquisite taste of the succulent pieces of mutton cooked with spices, onions and ginger garlic taste.
Do try this recipe, click on the below link for detailed recipe: