Every thing about KHOYA PEDA | Vahrehvah :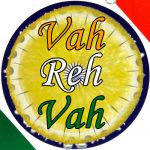 Khoya peda is a popular Indian sweet delicacy prepared mostly during festivals and special occasions. It is an all time favorite sweet which is soft milk fudge made from soft white khoya, powdered sugar, crushed pistachios and flavored with cardamom powder. Khoya peda can be served as a candy or a dessert. Pedas are generally soft and grainy.
It is a sweet from the Indian subcontinent and usually prepared in thick, semi-soft pieces. The word peda or pera is generically used to mean any doughy substance such as a flour or khoya or khoa. It is said that peda originates from Uttar Pradesh. There are many ways of making Peda giving different variations to its flavors. One of the distinct varieties from the district of Dharwad in Karnataka state is the Dharwad pedha.
It is brown in color, grainy and very delicious to taste and once you taste it, would crave for more if you are sweet tooth. Khoya or Khoa is a milk food product that is widely used in Indian cuisine especially in making various delicious sweets. It is made of either dried whole milk or milk thickened by heating in an open iron pan. Khoa is similar to ricotta cheese but lower in moisture and made from whole milk instead of whey.
Khoya is made in three consistencies – batti (hard), chickna (semi-soft) and daan-d-daar (granulated) depending on the type of sweet to be prepared. It is used in making of delectable Indian sweets which includes burfis, laddus, halwa, gulab jamuns etc. The traditional method of making khoya, is a long, slow process in which whole milk is boiled in an open iron pan over a slow flame, until its water content evaporates, leaving behind the thickened milk solids. Khoa is normally white or pale yellow in color.
To prepare this luscious and mouth watering, Khoya Peda, grate khoya with a steel (not iron) grater. Add powdered sugar and mix well. Put mixture in a large heavy or non-stick pan. Heat first on high flame for few minutes and then slow down the flame until done. Make sure to stir continuously while on heat.
When the mixture thickens and gooey, add cardamom. Mix well and take off fire. Allow to cool, gently turn occasionally. Use cookie moulds or shape pedas with palms into patty rounds. Mix pistachios and cardamom seeds and press a bit on top of each. If using moulds, first sprinkle some at bottom. Take some mixture and press into mould. When set well, invert carefully and un-mould.
The pedas are ready to be served. Khoya peda is a simple and easy to prepare. To try this delicacy,
click on the below link for detailed recipe:
https://www.vahrehvah.com/khoya-peda-recipe
Khoya pedas are creamy having a smooth texture and just melts in your mouth. It is rich to taste and flavorful. It has a distinct flavor and the cardamom enhances the flavor giving an amazing sweet and floral taste.