Every thing about CHAAT GREEN CHUTNEY | Vahrehvah :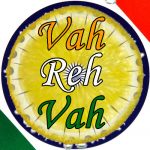 Chaat green chutney is one of the important chutney that is used for garnishing a variety of chaats. Green chutney made with mint and coriander is flavorful and is great as sandwich spreads. Green chutney is probably the most favorite Indian accompaniment.
Chaat green chutney in simple and easy to prepare made with aromatic herbs like fresh coriander leaves, mint leaves (pudina), onion, sugar, salt spiced with green chilies and addition of lemon juice enhances the flavors of mint and coriander and prevents discoloration of the greens.
This chutney is a combination of slightly sweet and spicy taste that is served with crispy samosa chaat, dhoklas, tikkis, papad and garnished as toppings over papdi chaat, sev puri, bhel puri, pakoras, kebabs etc. Green chutney is versatile and can be served as a dip or as a spread over sandwich and kathi roll apart from topping over chaat preparations.
This dish is simple, healthy chutney in which most of the ingredients are used in its raw state to retain its nutrients values. This chutney is aromatic and truly tasty. You can also prepare this chutney as side dish to south Indian snacks such as Idli, Dosa etc. The Green chutney is an integral part of Mumbai's famous vegetable sandwich.
Chutney is an amalgamation of spicy herbs usually served as accompaniments to the main course meal. Chutney may be fine to coarse in texture depending on the type of dish being served with. Chutney can be made with either vegetables, fruits or mixed and little sugar renders an excellent sweet flavor to the chutney.
Chutneys can be very spicy, mild or sweet and by toasting the spices, the essential oils are released which is what gives the spices their unique aroma making them more pungent and flavorful. You would find chutneys served at various formal Indian dinners or as spicy condiments to snacks. One can create a variety of chutneys and can be innovative as per their choice and taste.
There are a variety of chutneys such as tomato chutney, raw mango chutney, Brinjal Eggplant chutney, Ginger chutney, Khajoor aur Imli ki chutney, Chaat sweet tamarind chutney and so on….. In India, Chutneys are made to be eaten fresh using suitable strongly flavored ingredients locally available. Preparing this spicy, yummy and delectable Chaat green chutney is simple and fast to prepare.
To prepare firstly wash and clen the mint and coriander leaves well in water. In a blender, add mint, coriander leaves, green chilies, salt to taste, sugar, onions, lemon juice and grind till the chutney turns smooth.
Next time you want to make a delicious sandwich or delectable and mouth watering chaats, do prepare this fantastic chutney. To try this recipe, click on the below link for detailed recipe:
https://www.vahrehvah.com/chaat-green-chutney
Chaat literally means 'to taste' and this street food basically originated in Gujarat and now has become popular all over the country. It is a mixture of some common ingredients with a sweet, spicy and tangy chutneys, yoghurt, spices and fresh herbs. In ancient days, the fresh chutneys were ground on stones which makes the dish appealing by its coarse texture, delicious taste and natural flavors.