Every thing about PANEER EGG ROLLS | Vahrehvah :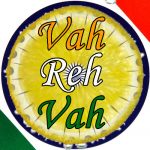 Paneer Egg Rolls is a popular appetizer made by wrapping a combination of paneer (Indian cottage cheese), oats, spring onions, chilli powder, rolled into the egg roll sheet made of a mixture with all-purpose flour, corn flour, egg, pepper powder and deep fried until golden in colour and crisp. It is a fancy appetizer without much fuss, easy to prepare and delicious snacks for the old and the young.
The paneer, oats and spring onions filling enriches these rolls and adds that extra zing to this recipe. The oats helps in absorbing all the moisture in the stuffing mixture and keeps the rolls crisp. Paneer egg rolls taste good with any sauce of your choice. It also works as a wonderful and mouth-watering snack that your kids would surely relish once they are back from school.
These paneer egg rolls look very similar to the vegetable spring rolls. Spring rolls are a large variety of filled, rolled appetizer. They are widely popular in East Asian and Southeast Asian cuisines. They differ mainly by the kind of wrapper, fillings and cooking technique used.
They are come in a number of varieties such as fried or non-fried. Spring rolls sheets are also available easily in most super markets making life much easier to prepare these varieties of dishes to impress your family. J Fried rolls are generally smaller and crisper.
But as you bite into the rolls, Oh! It's so juicy and truly yummy. You can also use your choice of stuffing for making this dish. They are a variety of rolls that one can make such as mushroom rolls, spicy spring onions rolls, crispy cheese rolls, pork and lettuce rolls etc. Paneer is a wonderful Indian Cheese made from real milk. It is delicious, creamy and has its own taste and absorbs flavours well.
When added with oats, the texture of the cheese gets firm, yet sort of soft and doesn't fall apart while deep frying. You also roll the paneer egg rolls in advance, place it in the fridge and deep fry just before your guest arrive. This is a great dish for parties and get-togethers.
To prepare these delicious and crispy paneer egg rolls, firstly take a bowl and add an egg, maida, corn flour, salt to taste, and mix with water to make a thin batter (consistency to be like the dosa or pancakes batter) and keep aside.
In another bowl, add grated paneer, oats, finely chopped spring onions, chilli powder, salt and mix well. Keep this aside. You can also add any other spices that you like. Now take a non-stick tawa and pour the egg mixture in the tawa and rotate the tawa to make a thin dosa or pancake.
Remove and dust some corn flour on a table and put the thin dosa on top of that. Repeat the same till all the mixture is done. Now take the thin sheets and stuff with paneer oats masala and roll like a spring roll and keep aside, repeat the same with all other sheets.
Deep fry the paneer egg rolls in medium heat oil till it turns golden brown in colour and crispy. Serve hot with any sauce. Do give it a try as it isn't really difficult.
You can view the video and watch the making of this dish by clicking the link below:
https://www.vahrehvah.com/paneer-egg-rolls
Enjoy Cooking!