Every thing about EGGLESS BREAD PUDDING | Vahrehvah :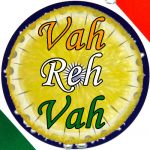 Eggless bread pudding is an excellent favourite vegetarian dessert choice of many. This classic recipe is very simple and easy to prepare with just few ingredients on hand. The buttered bread slices are nicely soaked with mixture of milk and sugar, baked until slightly crisp and topped with some caramelized syrup and toasted nuts to give a great nutty taste.
Eggless bread pudding makes a wonderful breakfast dish or a yummy dessert that can be served after a scrumptious and appetizing meal. Quite often a bread pudding tastes just like bread plus eggs rather than looking like a crispy custardy cake like crust which makes all the difference about the eggless bread pudding.
Generally many people refrain from eating delicious and mouth-watering desserts like cakes, muffins, breads etc. as they are pure vegans and don't eat eggs. But now a days moving away from the traditional method of baking and making of eggless desserts have become a special trend.
Hence you don't have to deprive yourselves of tasty treats just because you don't eat eggs. In fact, the eggless breads and cakes are so delicious that even the egg-eaters won't know the difference. There are many luscious and delectable eggless recipes that you can try that include Eggless Steamed Fruit Cake, Eggless Banana Cake, Eggless Cheese Cake, Easy Eggless Tiramisu, Simple Eggless butter cake and so on…
The consumption of these eggless recipes provides a wonderful and healthy alternative for all those dieters, weight and calorie watchers as eggs have high levels of saturated fat and cholesterol. There are many versions of making the bread pudding depending on the bread you use, in terms of its levels of sweetness and its propensity to absorb liquid.
You can experiment new ways of preparing your bread pudding to suit your own taste. Traditionally, Egg is a vital ingredient for baking products, but can be substituted with various other ingredients to still keep the texture and flavour of the dish. The egg flavour can be created with nutritional yeast.
Agar agar is a gelling agent derived from seaweed and is particularly used as a substitute for egg white in desserts and best known as a vegan substitute to gelatin. Ground Flax seeds combined with water forms a gel-like goop, called "flax eggs". It is especially useful in muffins, pancakes and soft cookies. A closer to egg whites, but can substitute for whole egg, as well.
Corn starch has good binding properties even in small quantities and can be used in e.g. cakes and pancakes. It is also used in gluten-free baking. In a vegan cake, to create moist, tender crumb, large amounts of Soy Yoghurt are used. This is also a handy egg substitute for baking.
Another popular egg substitute is the Soy Flour good in both cooking and baking, especially in cookies. But while using a dry egg replacer like Soy flour, it is usually mixed with enough water to create similar volume to one egg, a little less than ¼ cup. For an added flavour, fruit juice can be used to replace water.
Generally Bread pudding is a popular bread-based dessert cooked in various countries' that include Ireland, Great Britain, France, Belgium, Puerto Rico, Mexico, Malta, Argentina, Louisiana Creole, and the southern United States. In other languages, its name is a translation of "bread pudding" or even just "pudding"; in Spanish, another name is "migas" (crumbs), or "budín" (a modified translation of "pudding"), and they also have a similar dish, capirotada.
As such, there is no fixed recipe, but it is usually made using stale (usually left-over) bread, and some combination of ingredients like milk, egg, suet, sugar or syrup, dried fruit, and spices such as cinnamon, nutmeg, mace or vanilla. The bread is soaked in the liquids, mixed with the other ingredients, and baked.
For preparing this wonderful and delicious Eggless bread pudding, firstly add some sugar in the milk and allow it to dissolve or just heat the milk until the sugar dissolves completely and allow it to cool. Add corn flour to the milk to make it little thick.
Butter the bread slices and sprinkle the raisins over the buttered side. Pour the sugar-milk syrup over each bread slice making sure that all portions are wet. Take a baking pan and arrange the bread slices one over the other and bake it for around 20 minutes at 180 degree C.
Take out and add caramel syrup over the pudding. Garnish with pista and cashew nuts. Keep this pudding in the freezer for about 15 minutes and serve cold. Whatever the reason, the eggless bread pudding is a number one comfort dessert and many people crave for.
I am sure you would also like to try this recipe and surprise your kids and family with this delicious and healthy dessert.
Go ahead and click the link:
https://www.vahrehvah.com/eggless-bread-pudding-1
Do include this Bread Pudding in your menu if you are on a Low Fat & Low Cal diet. Bread Pudding as a Dessert never fails to impress. Raisin is the main ingredient in this Bread Pudding.
Tips: Once the caramel is prepared, transfer immediately else it will get set and will not be able to pour. You can serve it as such or just pour caramel or butterscotch sauce, tastes yum. Use milk sweet bread so the sugar quantity sets fine; else adjust according to your preference.