Every thing about HARIYALI JHINGA | Vahrehvah :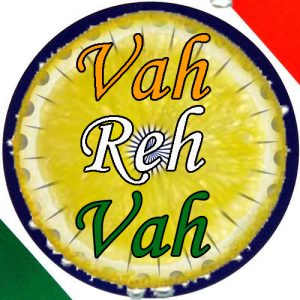 Hariyali Jhinga
or
Shrimp green curry
, is a dry dish made with
shrimp/ prawns
blended and cooked in fresh green herbs and spices made of fresh mint leaves, coriander leaves and green chillies to give a nice green color to the dish.
Shrimps
are small huge in their appeal deliciously clean and crispy to taste. They can be either served hot or cold and are the most popular
seafood
in the
United States.
Fortunately, we can also get fresh or frozen
shrimp
throughout the year. Once cooked, the flesh of these crustaceans becomes opaque and cream or pinkish in color. It's a wonderfully nutritious alternative to
meat
proteins, firm, translucent, flesh of
raw
shrimp
is low in calories and saturated fat.
Royyalu
/Shrimp
are anything but small in their nutrient density.
Shrimp
is an excellent source of selenium and unusually low-fat, low-calorie protein--a four ounce serving of
shrimp
supplies
23.7 grams
of protein (that's
47.4%
of the daily value for protein) for a mere
112 calories
and less than a gram of fat.
Shrimp
also emerged as a very good source of
vitamin
D
and
vitamin B12.
People have been enjoying
shrimp
as a food ever since this beautiful crustacean appeared in the Earth's waters, basically since time immemorial.
Shrimp/ Prawn
is found throughout almost the entire world. While many countries farm raise
shrimp,
much of the world's supply comes from the
United States,
South and Central America,
Japan,
Thailand and Taiwan. Shrimp is an excellent source of protein and selenium. It is also a very good source of vitamin D, vitamin B12 and a good source of iron, phosphorus,
omega-3 fatty acids, niacin, zinc, copper
and
magnesium.
Preparing the
Hariyali Jhinga
is quite easy and fast to cook. Firstly blend all the fresh greens like the coriander (kothmir) leaves, mint (pudina) leaves, and green chillies, salt in a blender to a fine paste and keep aside. Take a pan add oil, add chopped onions, pinch of salt.
Fry the onions till they are slightly brown in color. Add little turmeric, ginger garlic paste and mix well, add coriander powder, coriander mint and green chili paste and cook this mixture till it oozes off oil. Once done add chopped curry leaves.
When the mixture gets dry than add
shrimp
and mix well till the
green masala
is coated well to the shrimp. Add crushed pepper on top cover and cook for few mins. Remember that you should not over cook the prawns or else they would become rubbery or chewy.
Remove the lid and cook for another
2 mins.
Finally add a pinch of
garam masala powder
and mix well. Add little
lemon juice
and serve hot. The Hariyali Jhinga or Shrimp green curry is truly delicious letting out the fresh earthly flavors of the mint, coriander and the curry leaves.
Curry leaves
are native to
India.
They are highly aromatic. The leaves are highly valued as seasoning in
southern
and west-coast Indian and
Sri Lankan
cooking, much like bay leaves, and especially in curries. They are also used to make thoran,
vada
,
rasam
and kadhi.
Curry leaf
is a vital ingredient in most of the dish of the
Indian cuisine
.
The curry leaves are used as a herb in many Ayurvedic medicines. Their properties include much value as an anti-diabetic, antioxidant, antimicrobial, anti-inflammatory etc. Curry leaves are also known to be good for hair, for keeping it healthy and long.
Hariyali Jinga
Author : Admin
Published On : Feb 5, 2010
Preparation Time: 7 min
Recipe Type : NonVeg-Main
Cooking Time : 25 min
Standing Time : 5-8 mins
Yield : 4 (4 servings)
Ingredient : Shrimp
Description : recipe to be updated pl watch video
Recipe of
Ingredient Name
Unit
Quantity
coriader powder

---

tbsp

---

1

---

coriander leaves

---

bunch

---

3

---

curry leaves

---

0

---

as needed

---

ginger garlic paste

---

tsp

---

1

---

Green Chillies

---

number

---

4

---

Mint Leaves

---

bunch

---

1/2

---

oil

---

tbsp

---

1

---

onion

---

cup

---

1

---

pepper powder

---

0

---

as needed

---

salt

---

0

---

as needed

---

shrimp

---

grams

---

500

---

turmeric powder

---

0

---

pinch

---
Take a pan add oil, onions chopped,salt mix well cook till brown in colour. Blend coriander leaves,mint, green chillies, salt and keep a side. once onions are brown add turmuric, gingercarlic paste mix well, then add coriader powder, add coriander paste cook for 5 mins, add curry leaves, mix well, once the mixture is dry add shrimp, mix well and then add pepper and close it with a lid. cook for 5 to 10 min and finely add coriander leaves.
Although most commonly used in curries, leaves from the curry tree can be used in many other dishes to add spice.
To prepare this delicious and simple dish do view the making of Hariyali Jhinga at: