Every thing about PESARATTU PULUSU | Vahrehvah :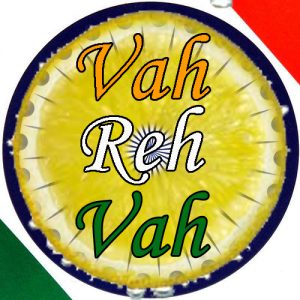 Pesarattu pulusu is one of the popular and secret dishes of all the vegetarians. Pesarattu is a pancake made with Moong dal (green gram), made into dumpling and cooked in tamarind gravy. Wow! Sounds yummy. It is said that this dish tastes more or else like the fish pulusu.
Mung bean, also known as green bean, moong, moog (whole) / moog dal (split), green gram, golden gram, and green soy, is the seed of Vigna radiata which is native to Bangladesh, India, and Pakistan. The split bean is known as moong dal, Pesaru (Telugu), which is green with the husk, and yellow when dehusked.
The beans are small, ovoid in shape, and green in color. The English word "mung" derives from the Hindi moong. Mung beans are mainly cultivated in India, China, Thailand, Philippines, Vietnam, Indonesia, Burma, and Bangladesh, but also in hot and dry regions of southern Europe and the southern USA.
In India and Bangladesh, they are grown during two seasons. Mung beans are tropical (or sub-tropical) crops, and require warm temperatures (optimally around 30-35°C). Loamy soil is best for cultivation. In southern Indian states, Mung batter is used to make crepes named pesarattu in Andhra Pradesh.
Moong beans are soaked in water for about 6 ot 12 hours (overnight), ground into fine paste along with ginger and salt. This is made into fine pancakes on a hot griddle. They are usually eaten for breakfast. This provides high quality protein in a raw form that is rare in most Indian regional cuisines.
Moong beans are also sprouted and eaten raw or mixed in salads or make into variety of gravy dishes. In Tamil Nadu and Andhra Pradesh, Moong beans are also soaked overnight boiled and seasoned with spices and fresh grated coconut. This is popularly known as Sundal. Pesarattu Pulusu is a very delicious tangy dish.
To preparation this dish firstly you need to make the pesarattu (pancakes). For this soak Moong dal in water for 2-3 hours. Remove entire water from Moong dal. Add green chilli, ginger and salt to Moong dal and prepare fine paste. Then take a pan and pour oil heat for 2 min. Then place moong dal paste to make thick size Attu.
Note: prepare attu immediately after making the moong dal paste. Roll the pesarattu and cut them into small dumplings. Now for making the Pulusu, heat oil in a pan add mustard seeds, cumin seeds, broken red chilli, Add ginger garlic paste and add chopped onion and saute for 2 - 3min add salt, turmeric paste add green chillies ,curry leaves. Add required amount of water. Boil the pulusu for min 25 min in a low flame. Add Attu pieces to pulusu and boil for 5 min.(adding sugar is optional).
Remove it from stove. Serve it after one hour. Mung beans are commonly used in Chinese cuisine, where they are called "green bean", as well as in Burma, Thailand, Japan, Korea, Philippines, Pakistan, India, and Southeast Asia. In Chinese cuisine, whole mung beans are used to make a dessert, which is served either warm or chilled, and is considered an antidote to thirst. Although whole mung beans are also occasionally used in Indian cuisine, beans without skins are more commonly used; but in Kerala, whole moong dal (cheru payaru) is commonly boiled to make a dry preparation that is often had with rice gruel (kanji).
In India the mung beans are also consumed as a snack, called "Dal moth". The dried mung beans are soaked in water, then partly dried to a dry matter content of about 42%, and then deep-fried in hot oil. The frying time varies between 60 and 90 seconds. The fat content of this snack is around 20%. This snack is traditionally prepared and sold commercially.