Every thing about BENDI PYAZ | Vahrehvah, bhindi do pyaza, chicken do pyaza, paneer do pyaza :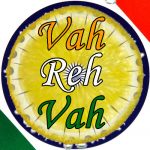 Bendi Pyaz is a very common vegetarian dish make of Okra or lady's finger and sliced onion cooked along with few mild spices. It is a very popular dish is north India also called as Bhindi-do-pyaza. You can find the name of this dish in most of the restaurants menu.
Bendi pyaz goes well with any type of roti, paratha or rice. Bendi Pyaz are made slightly crisp; fried ladies finger tossed with caramelized onions which are truly delightful as it gives a nice sweetness taste from the caramelized onions and the heat comes from green chillies. Bendi Pyaz is simple and very easy to cook dish. Okra or Bhindi or Bendi or Bendakaya or vendakai is an all time favorite vegetable and most of the kids love eating the crispy fried vegetable.
Bendi when tossed with translucent onions taste fantastic and is aromatic. Generally okra is fried till crispy coz as you cook the lady's finger they become slimy and soft hence Okra should be carefully cooked till crisp. Do not overcook the okra or else they would get completely mashed. Traditionally while preparing the Bendi Pyaz, onions are added in double the quantity than found in any other vegetable preparation.
While cooking the Okra it is always better to first wash, dry the vegetable well before cutting or slicing it. Okra or Bhindi is a versatile vegetable that can be cooked in various forms such as fried, sautéed, gravy or stuffed. Some of the popularly Bhindi dishes are Bhindi gosht, Bharvan Bhindi, bhindi masala or fried bhindi etc. While cooking okra or bhindi one needs to cook it perfectly.
For the best cooking results, remember that okra should be about 3" long, bright green, young and fresh not frozen, mature okra become tough and stringy. Generally Okra becomes slimy after chopping which normally keep some people away from cooking and eating okra.
Sliminess usually results when cut okra comes in contact with water. In North Indian cooking okra is never cooked with water. To eliminate slime, before chopping, wash the bhindi under running water and wipe each one dry with any kitchen towel. If cooked rightly it would be a yummy side dish. For preparing this delicious Bendi Pyaz, firstly as said before wash the okras and pat them dry and cut into 1" pieces. Chop onions and slit the green chillies and keep aside.
Heat some oil in a kadai or pan and when the oil gets hot add the okra pieces, chopped onions and slit green chillies. Mix thoroughly all the ingredients and cook for about 15 to 20 minutes on low heat covering the pan with a lid.
Stir occasionally, Now add salt to taste, turmeric powder and chopped coriander leaves and stir well. Serve with parathas or rice as a side dish. Do try this simple yet delicious Bendi Pyaz recipe as it's very easy to prepare and makes an excellent side dish.
Click on the link for the detailed recipe at:
https://www.vahrehvah.com/bendi-pyaz-1
What's life without onions? Onions is one such important ingredient that in used in almost all recipes around the world. The production of onions have been rapidly increasing that it is now the second most important horticultural crop after tomatoes.
There are many varieties of onions like the red, yellow, white and green where each has their own unique flavor from being very strong to mild in taste and flavor. They are commonly used to flavor in dips, salads, soups, spreads, stir-fry and other dishes. Okra and onions is a powerhouse of valuable nutrients where okra is a good source of vitamin C. It is low in calories and is fat-free.
Onions have a variety of medicinal effects and is said that early American settlers used wild onions to treat colds, coughs, and asthma, and to repel insects. In Chinese medicine, onions have been used to treat angina, coughs, bacterial infections, and breathing problems. Onions are a very good source of immune-supportive vitamin C, blood-sugar-balancing chromium, and heart-healthy dietary fiber.
They are also a good source of enzyme-activating manganese and molybdenum; heart-healthy vitamin B6, folate, and potassium; energy-producing phosphorus; and bone-supportive copper. Onions are low in calories, with one cup having only 60 calories.