Every thing about PINEAPPLE CHEESE STICKS | Vahrehvah :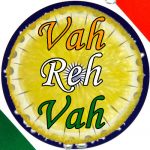 Pineapple Cheese Sticks are a great finger food, very comforting, refreshing and an extremely easy appetizer. It is a very popular party appetizer or served as a cocktail snack. This appetizer is very simple and easy to prepare as there is no cooking hassles and complete the dish with just taking a toothpick and sticking a piece of pineapple, cube of cheese and a plum or cherry which can be presented in attractive ways served in a plate or as a hedgehog.
Appetizers are generally light, healthy finger foods or small foods that can be taken easily from a plate. Appetizers are usually served while diners are socializing as they wait for a formal meal with some delicious juicy soft drinks, fruit juices, cocktails or mocktails. Pineapple Cheese sticks is soothing appetizers perfect for summer parties.
As they are quick and easy to assemble they also make the ideal starters for any outdoor summer party. Kids would especially enjoy assembling and eating them. Pineapples are tropical fruits having incredible sweet and tart flavours, hence to balance the flavours, use a sharp cheddar cheese. Do not use very good cheddar as it crumbles when you stick the cocktail sticks in - something rubbery like gouda or edam would be better.
Parties and get-togethers are a great time for celebration, fun and laughter with family and friends. Food is the vital part in any party and that too healthy, refreshing and fresh fruits and vegetable which shine makes it more special and colourful. Instead of giving kids unhealthy and junk food, these Pineapple Cheese sticks are a great idea for a healthy party finger food served with cool energizing smoothies or fruit juices (pineapple squash).
Bursting with natural sweetness, colour and goodness, pineapple cheese sticks is the healthiest party food for kids. The important point is to make the fruit look appealing and eye-catching to kids. Pineapple Cheese sticks is sweet in taste having a wonderful sweet, tangy and cheesy texture. Pineapples have exceptional juiciness and a vibrant tropical flavour that balances the tastes of sweet and tart.
This finger food is a healthy, protein rich snack. Cheese is a versatile ingredient that can be eaten on its own or placed over bread, roti, pizzas, burgers, sandwiches etc. It is generally used as a topping or stuffing for Enchiladas, Burritos, Cheese Chili Toast and Tacos. Cheese is also added to salads. Snack crackers (cheese balls, crispy cheese rolls) and tortilla chips for dipping and spreading cream cheese dips, and cheese/salsa dip. Cheese is a food that is rich in calcium.
Eating certain cheeses like aged Cheddar, Swiss, blue, Monterey Jack, Brie, Gouda and processed American cheese after meals or as a between-meal snack has been shown to help prevent tooth decay due to cheese having a content of calcium, phosphorus and other components. Pineapple is a remarkable fruit and is enjoyable for its lush, sweet and exotic flavour, but it may be one of the most healthful foods available today.
Pineapple adds colour, delicious fresh fruit with natural sweetness and a perfect addition to any meal and makes a great snack or dessert. It also used in the preparation of desserts (creamy pineapple dessert, pineapple carrot cake), jams, and jellies. This delicious fruit is not only sweet and tropical; but also offers many benefits to our health. Pineapple is an excellent source of vitamin C and manganese.
It is also a good source of vitamin B1, vitamin B6, folate, copper and dietary fiber. The fruit is low in calories (provides only 50 cal per 100 g), contains no saturated fats or cholesterol; but rich source of soluble and insoluble dietary fiber like pectin. To prepare this mouth-watering and appetizing Pineapple Cheese Sticks, firstly: Cut the pineapple into 1" thick triangles.
If the readily available cheese cubes are quite bit, you can further slice them into 3 pieces. Take a tooth pick, put a slice of cheese, one pineapple another cheese slice and finally a cherry. You can also serve this with a honey dip. For the honey dip: take 3 tablespoons honey in a small cup add a pinch a cinnamon and a pinch of crushed mint mix well, refrigerate and serve. Serve the sticks on a bed of crushed ice and before you actually notice, all the stick would be gone..
Enjoy eating! Tip: If you are using canned pineapple, drain the syrup and rinse in water and dry well before use. Use thin slices of any mild cheese. You should be able to taste the pineapple. Do try this and click on the below link for further details:
https://www.vahrehvah.com/pineapple-cheese-sticks-recipe
Pineapple Cheese Sticks is a great cocktail snack, or just something to have in-between meals. Very easy to make extremely kid friendly and irresistible Fresh pineapple when paired with cheese contains a proteolytic enzyme bromelain, which helps in the digestion of protein. High in potassium, Vitamin C & A. Cherry carries the ability to fight memory loss, lower cholesterol, help your sleep patterns and fight diabetes. A perfect quick and healthy snack, even kids can assemble.