Every thing about RAVA KESARI,pineapple rava kesari, pineapple rava kesari recipe. :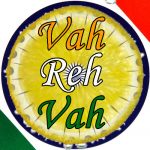 Rava Kesari is a typical south Indian sweet dish made with semolina also commonly known as Bombay rava or sooji. Rava kesari is also popularly known as Sheera in north Indian region. Made with cream of wheat (semolina), milk, ghee, sugar and nuts, the rava kesari is flavored with cardamom powder to make it aromatic.
Rava Kesari is made colorful with kesari (saffron thread) hence the name rava kesari. This enhances the flavor and color of the dish. This Indian dessert is a dish full of nutrition as it's made with ghee, milk and garnished with nuts. Rava Kesari is a popular sweet item in the states of Tamil Nadu and Karnataka and generally is part of the thali meal.
This dish exists from the 18th century. Rava Kesari is also sometimes known as Sooji ka halwa. This is a very well known dish generally made as offering, prasadam or neivedyam item during Satyanarayana Pooja in Maharashtra and Andhra state.
This Indian sweet is also made usually during Durga Astami or Ganesh chaturthi festivities. This sweet is basically sweetened with sugar and flavored with aromatic spices, nuts and raisins. Rava kesari is usually eaten for breakfast or eaten as a dessert.
This dish is very simple and easy to prepare. Semolina or the cream of the wheat is a common and popular ingredient in the Indian cuisine. There are a variety of sweet and savory dishes that can be made with semolina. Upma is one of the popular and commonly cooked breakfast dish made with semolina and spices.
Rava Laddu Suji Semolina, Sweet Semolina Poori (stuffed poori with semolina) and Suji Ka Halwa (Semolina Pudding) are some of the popular sweets or desserts made regularly during festivities and feasts. Rava Kesari with shrikhand is a very popular breakfast combo dish that is appetizing and delicious.
This variety is often served in most of the restaurants in Karnataka. Generally fresh pineapple pieces are added to rava kesari which enhances the flavor and taste of the sweet dish. Sheera with poori is popular in northern region of India.
Rava kesari is a soft, smooth halwa or pudding made from semolina (rava), milk (or water) and lots of ghee. It is traditionally served slightly warm, but tastes equally good chilled. When served warm, the kesari has a soft, which almost melts in the mouth, texture though it becomes slightly more solid and sets a bit if refrigerated.
In most south Indian homes, this sweet is also made on non-festive days as an ordinary everyday kind of sweet dish as well, as the ingredients are all commonly available in most kitchens. For preparing this scrumptious and yummy, firstly heat butter or ghee in a non stick pan.
Fry cashews and stir them until they become light brown color and add raisins till done. Remove and keep aside. Add the rava (semolina) to that ghee and stir the rava till that comes to light brown color or raw flavor goes away. Remove from heat and keep aside.
Boil 3 cups of milk when reaches boiling stage and sugar. When sugar dissolves, add rava while stirring to avoid lumps. Cook till it's almost dry. Grease a baking pan or plate and pour this mixture on it. Garnish with cashews, raisins, saffron strands and cardamom powder.
Do try this simple and delicious recipe. Click on the below link for detailed recipe:
https://www.vahrehvah.com/rava-kesari-recipe
Rava kesari is always served as the sweet dish during wedding breakfasts. Kesar or saffron is added to this pudding to give it an excellent flavor and beautiful golden orange hue. As saffron is very expensive and is not affordable by one and all, hence orange color is added for getting the same effect. A perfect rava kesari should be soft in texture yet hold its shape and should just melt in the mouth; having full aroma and fragrance of ghee.