Every thing about SPICY PINEAPPLE FRIED RICE | Vahrehvah :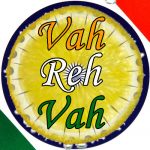 Spicy pineapple fried rice is a spicy and tangy dish with the combination of pineapples, mixed veggies such as carrots, green yellow and red bell peppers, green onions, baby corn, snap peas and peanuts, tofu, mushrooms, fresh cilantro and lemon, cashews spiced with red chilli paste. This is a popular dish among the vegans from the Thai cuisine. Thai food is popular for being spicy and fiery in nature.
Most Thai food novices have exuberantly ask for 'very spicy' or 'spicy' food, but the rice dish is exception which is usually spicy and just right for the palette. This is because of the perfect combination of pineapple, cashews, sesame seeds and peanuts which lend it a sweet and nutty flavor and lots of chili flakes and chili paste which then balances this sweetness with some heat. This dish is slightly sticky as its made with pineapple and its juices making it moist.
There are a lot of veggies and tofu added which adds to the nutritional goodness and can be served with a Thai curry or eaten on its own. Asian foods have many kinds of variations in preparing the Fried rice throughout the world. Generally fried rice is extensively prepared in Chinese and Thai cuisines apart from other cuisine. Making the fried rice spicy mainly depends on the addition of red chilies to hot oil.
You can add as many numbers of red chilies you wish but do add a few because it is the dry red chilies which actually add the flavor to this rice. Some of the very popularly available fried rice are the Kimchi fried rice, Chicken fried rice, Egg fried rice , Fried rice (Chinese style), Corn Cashew fried rice, Vegetable fried rice and so on… Spicy Pineapple fried rice can be made in many variations catering to the vegetarians and non-vegetarians.
For non-vegetarians, substitute fish sauce with soy sauce and you can add good amount of shrimps and pork instead of tofu or veggies. This exceptional spicy rice based dish does not call for eggs but taste delicious and the crushed red peppers really adds a fantastic kick to the flavor and the sweetness of the pineapples exceptionally goes well with the saltiness of the soy sauce and tanginess from the lemon.
Spicy Pineapple fried is a classic Asian comforting and refreshing food, a wonderful stir fried dish of cooked rice, assorted veggies, mushrooms and spices that is cooked over high flame. This Thai spicy fried rice is a brilliant concoction to any ordinary fried rice. It is an easy and fast to cook dish which is appetizing, mouth watering with different flavors exploding in the mouth letting out the sweet and tangy zest of pineapples chunks to linger onto your taste buds.
The toasted sesame seeds and peanuts add a superb nutty flavor and make a divine topping too. A fantastic variation of fried rice which can tempt your kids in eating more! This rice based dish can be served with some thinly sliced chilies and extra sauce for guests to add further flavor to their tastes if they need it to be fierier. For preparing this exceptionally appetizing and comfort food, Spicy Pineapple Fried Rice, firstly place a non-stick wok on high flame.
Add oil (preferably sesame oil), sesame seeds, peanuts, cashews, dry red chilies and stir fry for about 30-40 seconds. Then add colorful bell peppers, snap peas and carrots, stir for another minute or so and then add mushrooms, baby corns and tofu. Stir gently on the same high flame. Add pinch of salt and pepper to taste and keep stirring (you can also add other vegetables like broccoli, French beans, bok choy etc).
Now add the rice vinegar, soy sauce and red chili paste and mix well. Let the mixture come to a boil. Add pineapple chunks and steamed rice. Mix gently but mix thoroughly well. Turn off the gas stove after about 2 minutes. Squeeze ½ lemon in top for a nice tangy taste. Finally garnish with spring onions and cilantro and serve hot. This makes a great, healthy, spicy, refreshing and colorful recipe that is ready in minutes.
Tips: Other vegetables like broccoli, French beans, bok choy, boiled potato cubes etc can also go into this Spicy pineapple fried rice. Pineapple and tofu may be grilled before adding for better texture.
Serving Ideas: Squeeze ½ lemon on top which gives a brilliant tangy punch to the dish and do not forget garnishing with freshly chopped spring onions and cilantro to make it colorful, appetizing and tempting. Spicy Pineapple fried rice is a majestic guest stopper in most of the buffets or parties.. This dish is not only visually appealing but also taste splendidly unique.
Do try this spicy pineapple fried rice recipe which would not disappoint any of your culinary talents.
Click on the below link for the detailed recipe and start preparing this dish: