Every thing about MALVANI FISH CURRY | Vahrehvah :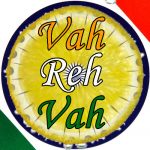 A traditionally cooked Malvani fish curry is one of the delicious dishes among all the other fish recipes. It tastes extremely fantastic with hot white rice and fish fry. Malvani cuisine is very popular in Mavani region of the Western coast of India. This is an amazing dish with an aromatic masala added to the gravy cooked along with the fish. Malvani fish curry is very popular Malvani style dish.
The masala used is very useful for seafood and coconut based dishes. This is an explicit dish from the Konkan region of Maharashtra and Goa and some northern parts of West Karnataka. Although Malvani cuisine is predominantly non-vegetarian, there are many vegetarian delicacies. This cuisine reflects a blend of Maharashtrian and Goan cuisines.
Malvan is a town in the Sindhudurg district on the west coast of Maharashtra. Being situated in the coastal area, seafood is predominantly featured and it has its own distinct way of cooking food. Malvani cuisine uses coconut liberally in various forms such as grated, fried, coconut paste and coconut milk. Spices like dried red chillies, coriander seeds, peppercorns, cumin, cardamom, ginger and garlic etc are extensively used in their daily recipes.
Kokum, dried kokam (also known as amsul), tamarind and raw mango offer their tanginess to the dish. Fish dishes dominated Malvani cuisine. Generally the seafood curries are slightly fiery and may feel a bit too spicy for some people, but are yet very delicious and tasty. The Malvani cuisine is very similar to Goan or coastal South Indian cuisine. Right from the very delicious and mouth-watering modak, puran poli to hot and spicy Malvani chicken curry to a simple Dal-khichdi, and sol kadi are some of the tantalizing and delightful Malvani recipes.
Malvani cuisine features a lot of onion based curries and malvani spice paste or masala which is a special blend of spices that lends the cuisine its distinctive taste. Malvani gravy is reddish brown in colour and very spicy because of the usage of more red chillies. Trying different cuisines would be truly interesting. Hence for preparing the Malvani fish curry, firstly, lightly roast the cumin seeds and coriander seeds separately.
Grind them into a fine powder along with dried red chillies and turmeric powder. Wash, clean and cut the boneless fish into one inch sized cubes. Apply salt, ground chilli, turmeric powder, ground coriander and cumin masala. Peel onions and chop one onion and grind the other onion with grated coconut, peppercorn into a coarse paste. Finely chop tomato and keep aside.
Heat oil in a pan and when it gets hot, add chopped onions and sauté till they turn pink in colour and translucent. Add chopped tomatoes and cook till oil leaves the sides. Mix in the ground coconut masala paste and cook on a high flame for a minute. Add two cups of water and bring it to a boil. Finally add the fish pieces and cook on medium flame for five to six minutes. Stir in tamarind juice dissolved in quarter cup of water. Simmer for five minutes. Serve hot with steamed rice.
Tip: Allow the curry to stand for an hour before serving so that the gravy and fish absorbs all the flavours. Do not overcook the fish as fish cooks very quickly. Generally the fish is added at the end of the cooking process. Do try this and enjoy the authentic flavours of this wonderful cuisine. Click on the below link for detailed recipe: