Every thing about CHAPLI KEBAB | Vahrehvah :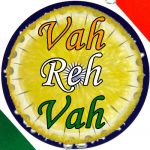 Chapli kebab is a pattie made from beef mince and is one of the popular barbecue meals in Pakistan and Afghanistan. Chapli kebab is flat round in shape and is prepared with minced beef or lamb meat, green chillies, egg, fresh herbs like mint and coriander leaves and spices.
These kebabs are usually served with yoghurt sauce (raita), rice, salad and naan. Chapli kebab is a traditional dish from the Pakistani cuisine and is a spicy recipe. It is one of the most popular street food snack or appetizer. The juicy combinations of the Chaplu kebab are tempting and mouth watering.
The word Chapli derives from the Pashto word Chaprikh which means flat. It is prepared flat and round and served with naan. The dish originates from Mardan (Takhtbhai) and Mansehra (Qalanderabad) regions of Pakistan. Mardan is famous for chapli kabab not only locally but also internationally.
Umar Kabab at Mardan City, Daood and Farman Kabab from Takht Bai, Mayar Kabab from Mayar and Shankar Kabab are famous around the country in all seasons. In Mansehra, shinkiari and ichrean are very famous for chapal kabab. Kebab is a wide variety of meat dishes originating from Persia and later adopted by the Middle East and Turkey and now popular throughout the world.
Kebab is also known as kebap, kebob, kibob, kebhav etc. In English, Kebab generally refers more specifically to sheesh kebab served on the skewer or doner kebab served wrapped in bread with a salad and a dressing. Generally in Middle Eastern countries the kebab includes grilled, roasted and stewed dishes of large or small chunks of meat or even ground meat which is served on a plate in sandwiches.
The traditional meat for kebab is lamb, but depending on local tastes and taboos, it may now be beef, goat, chicken, pork; fish and seafood; or even vegetarian foods like falafel or tofu. Like other ethnic foods brought by travelers, the kebab has become part of everyday cuisine in many countries around the globe.
Chapli kebab is a patty made from beef mince and is an iconic dish among the Pashtuns, chapli kabab is lightly spiced, and cooked on a large flat griddle in animal fats. This popular recipe belongs to Pakhtoon areas of Asia especially in Peshawar and Afghans areas. It is a very delicious, mouth watering and juicy kebab.
For preparing these luscious and delectable Chapli kebabs, firstly mix all the ingredients (minced meat, chopped green chillies, egg, finely chopped mint and coriander leaves, finely chopped spring onions, black pepper powder, cumin powder, coriander powder, salt to taste, onions and chilli powder) well in a mixing bowl except adding oil.
Marinate this mixture for about ½ hour. Roll the mixture in round balls, approx 1 ½ tbsp of mixture for each ball and flatten the balls by pressing with palms. Heat oil for shallow frying in a kadai and when it gets hot, shallow fry the kebabs till golden brown on both sides.
Serve hot with breads or Indian breads. Kebabs are very scrumptious and stomach filling appetizers. They are healthy and energizing too. They are high in cholesterol but tastes delicious.
Do try this recipe which is a good and simple dish serving during parties and occasions at home.
Click the link for detailed recipe: