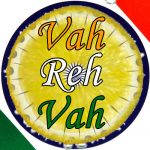 Moolachi Kadi is a simple combination of radish cooked in whisked yogurt seasoned with garlic, ginger and spices. It is a refreshing and mildly spiced popular Maharashtrian dish. Maharashtrian kadi is generally slightly thicker than the Punjabi kadhi and is prepared with besan and beaten curd blended together.

In Moolachi kadi, radish is grated, tempered and cooked until soft in a delicious, creamy and slightly spicy besan and yogurt mixture. Moolachi Kadi tastes extremely good with hot steamed rice. Kadhi is a very popular North Indian spicy dish with thick gravy based on chickpea flour and contains vegetable fritters or vegetables like potato, radish, drumstick, white pumpkin and spinach (Palak ki kadhi) etc. The yogurt used is generally sour to give a little sour taste.

Radish is one of the nutritious root vegetable included in both salads as well as in main recipes. It is well known for its sharp pungent flavours or sweet in taste with a lot of juice. This widely used root vegetable belongs to the family of brassicaceae. Radish is believed to be originated from the mainland China centuries ago but now cultivated and consumed throughout the world. They are available in long cylindrical or round shape and you also get white, red, purple or black radish. They are usually eaten raw, cooked or pickled. Radish is also known as Daiken in some parts of the world.

Radish is widely used in north Indian cuisine especially used in making the mooli ka paratha (Indian bread stuffed with grated radish and spices) or Mooli bhajji. Radish is also added to yoghurt (mooli ka raita) and eaten. It's refreshing and cooling. Radish can be added to vegetable juice to spice up the flavour a little. The earthy spicy flavour of radish unlike any vegetable brings out amazing flavours and taste to the dish. Kadhi is popularly prepared in the northern states of India namely Punjab (Punjabi kadhi), Uttar Pradesh, Rajasthan, Gujarat (Gujarati Kadhi) and Maharashtra. It is considered a light food in Rajasthan and Gujarat, usually served with Khichdi, roti, paratha or rice.

Maharashtrian Kadi is slightly sweeter than other variants, because sugar or jaggery is added. Moolachi Kadi gives a smooth texture and a little sour and sweet taste. The Sindhi diaspora in India usually make kadhi by first roasting the chickpea flour and adding vegetables to the chickpea gravy. Instead of yogurt, tamarind pulp is used to give it a sour taste.

The entire plant of radish is edible. The top leaf vegetable of radish is also edible and added to vegetable to make a delicious curry. They are slightly bitter to taste but has lots of nutrients in it. The bulb of the radish is usually eaten raw. The raw flesh has a crisp texture and a pungent, peppery flavour, caused by glucosinolates and the enzyme myrosinase which combine when chewed to form allyl isothiocyanates, also present in mustard, horseradish, and wasabi. Radish is a root vegetable but the tops or greens are also relished. Radish is used in cooking and also in salads. Radish is rich in folic acid and other minerals. Generally many of us avoid eating it raw because of its smell. It is very good for health.

To prepare this refreshing and cooling Moolachi Kadi, firstly heat oil in a hot pan, add mustard seeds and they crackle add cumin seeds, cloves, fenugreek seeds, curry leaves, crushed garlic, ginger and green chillies. Add hing, turmeric, grated radish, salt to taste and pinch of sugar. Sauté all the ingredients and add little water, cover the pan with a lid and cook the radish until it is tender and soft. In a bowl, take a teaspoon of besan flour, add little water and make a fine paste. Add 1 tbsp paste into thick whisked yoghurt and mix well. Once the radish is soft, reduce the flame and slowly add the yoghurt stirring continuously. The besan helps in slightly thickening the gravy. Cook till you get a slightly thick consistency and switch off the flame.




Do try this recipe; you'll surely enjoy it's fantastic and unique taste. Click on the below click to watch the making of this dish:

https://www.vahrehvah.com/MOOLACHI+KADI:7839

Eating vegetables rich in vitamin C is good for health. The vitamin C in radishes is an antioxidant and anti-inflammatory, and has been shown to have a positive effect on asthma symptoms because of its anti-inflammatory properties. Potassium can help lower your risk of kidney stones and strokes, and radishes along a diet high in other fruits and vegetables can significantly lower your risk of multiple sclerosis.

Radishes may contain goitrogens, a plant based compounds found in cruciferous and brassica family vegetables like cauliflower, broccoli etc. Goitrogens may cause swelling of thyroid gland and should be avoided in individuals with thyroid dysfunction. However, they may be used liberally in healthy persons.

Enjoy Cooking!