Every thing about BUN | Vahrehvah :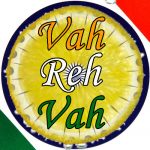 Bun is small usually sweet or savory bread commonly available in most of the bakeries and is just palm sized, domed shaped with a flat bottom. A basic bun recipe is usually made using flour, sugar, milk, yeast, cardamom and butter. There are a variety of buns available now days according to individual's taste. Some buns also contain sultanas and currants and few are topped with an icing and sometime s filled with jam.
There are different variation in making of a bun and are called by different names like the hot dog bun, cinnamon bun, hot cross bun, banana bun, saffron bun or Mantou (Chinese steamed bun) etc. Bun reminds any person of the hot cross bun rhyme that we learn during our nursery days. In many historically Christian countries, buns are traditionally eaten hot or toasted on Good Friday, with the cross standing as a symbol of the Crucifixion.
They are believed by some to pre-date Christianity, although the first recorded use of the term "hot cross bun" was not until 1733; it is believed that buns marked with a cross were eaten by Saxons in honor of the goddess Eostre (the cross is thought to have symbolized the four quarters of the moon); "Eostre" is probably the origin of the name "Easter". Others claim that the Greeks marked cakes with a cross, much earlier.
A hot cross bun, or cross-bun, is a sweet, yeast-leavened, spiced bun made with currants or raisins, often with candied citrus fruits, marked with a cross on the top. The cross can be made in a variety of ways including: of pastry; flour and water mixture; rice paper; icing; two intersecting cuts.
They are traditionally eaten on Good Friday but in the UK they are now sold all year round. In India, generally you find people eating buns along with tea, masala chai etc. It was more of a poor man's simple food to fill his stomach but now buns are used in many ways. They are used as burger buns where you find the buns with chicken or vegetable patties and served with spices and sauce.
Another version of the Indian vegetarian burger where the bun is used the vada pav, a common & popular street food prepared on the streets of Mumbai. This consists of deep fried potato patty dipped in gram flour batter and served with yummy and delicious mint chutney and fried green chilli.
To prepare this delicious and hot bun, firstly dissolve the yeast in a small amount of warm water. Set aside for 10 minutes until it becomes frothy. Heat milk, add butter and stir well until the butter melts and then allow cooling. Sieve the flour into a large mixing bowl and add the yeast liquid and fruit and mix well.
Add all the other ingredients gradually stirring thoroughly. Knead the dough and leave to rise for 2 hours. Knead again and shape into loaves of your desired shape and size. Place these onto the greased baking sheets or bread tins and leave to rise again for about 1 hour.
Preheat the oven and bake at 150 degree C or gas mark 3 for about 30 minutes to 1 hour depending on the size of your buns. As soon as they begin to turn brown, glaze them with a mixture of sugar and water and bake for further 15 minutes. Buns are cooked when a skew is inserted in the middle and comes out clean. Bun can be of any shape and size. They are spongy and tasty to eat.
Do try this recipe and make amazing fresh homemade buns or burgers and serve your family.
Click on the below link for detailed recipe:
https://www.vahrehvah.com/bun-6
Fruit buns are a typed of baked bread roll, muffin or loaf made with fruit, fruit peel, spices and sometimes nuts. They are a tradition in Britain and former British colonies including Jamaica, Australia, Singapore, and India. They are made with fruit and fruit peel and are similar to bath buns, which are sprinkled and cooked with sugar nibs. One variety is a currant bun.