Every thing about CHOW MEIN SOUP | Vahrehvah :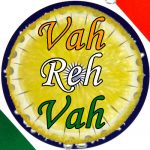 Chow soup mein is classically made with all the fresh diced vegetable and flavors. It is a hot and sour soup both spicy and sour to taste. An amazing soup that would surely free you from a nasal block and help overcome the cold. Chow mein soup is an authentic soup made of all seasonal vegetables, looks colorful and when they are served it is truly a feast for both the eyes and stomach.
A gastronomical experience indeed! It is also best preparing a healthy soup at home that you can control what to add in them.Ancient Greece was the earliest nation to drink soup. Since ancient times it was discovered that boiling meat and vegetables in water cause their nutrients to be released into the water. Drinking this excellent soup, the body can absorb and assimilate these nutrients quickly without having to digest and break down the meat and vegetables.
It is and ultimate and finest way to get hold of loads of nutrients minus the calories. There are a variety of soups with different ingredients. Chow mein soup is a very comforting and refreshing dish.It's not just the Chinese that love to make soup but there are many cultures that have also recognized its efficiency especially for colds and flu.
Soups are very healthy and nutritious; relieves coughs and sore throats because of the gentle heat from the soup improve blood circulation near the throat and windpipe. As ginger and garlic are also added into the soup, it releases out its medicinal and therapeutic properties into the soup. The inclusion of various nutritious vegetables also provides much needed supplements to boost the immunity system.
Chow mein soup is a wonder vegetable soup. It is a natural detoxifier. The stressful and unhealthy diets of today's modern days have increased the acidity in our bodies, hence to restore the balance a cup of chow mein vegetable soup in superlative. Chow mein soup is highly nutritious as it is high in fiber coz the inclusion of vegetables, fat and cholesterol free.
Chow mein soup is also mildly spiced. This is an exceptional dish for all those people on diets to control their weight. It relieves the hunger pangs with good nutritious soups (especially light clear soups).Chow mein vegetable soup provides more nutrients, eliminates toxins and excess fats from the body and may give dieters more energy.
For preparing this delectable Chow mein soup, wash and chop very finely the capsicum, cabbage, onion, carrot, cauliflower, bean, spinach stem, ginger and garlic. Heat little oil in a wok or pan and add all the chopped vegetables and stir fry for about 3 to 4 minutes. Add 2 ½ cups water and bring to boil. Meanwhile, mix cornflour in another bowl in the remaining water and add it slowly to the boiling soup.
Stir continuously till boil is resumed. Cook till the clarity returns. Add the required quantity of soya sauce, salt, and sugar and crushed chilli. Stir well. Serve piping hot with green chilli in vinegar and soya sauce. Do try this awesome delicious and yummy Chow mein soup and stay fit and healthy. It's purely a healthy and balanced meal. Click on the link for the detailed recipe:
Chow mein soup is ideally a fantastic dish for many elderly people as it is a light meal consisting of good proteins and complex carbohydrates. Drinking of soup during a meal helps to mix up the food in the stomach aiding digestion and nutrition absorption. Most of the veggies used in this soup provide excellent source of carbohydrates and proteins. Hence if you do not like eating, drinking a cup of this healthy soup should surely be stomach filling.