Every thing about CRANBERRY DAL | Vahrehvah,cranberry sauce recipe, cranberry recipes,fresh cranberry recipes, cranberry chutney recipe :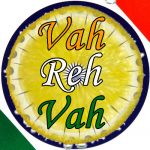 Cranberry dal is an ultimate, refreshing, tangy comfort food that can be prepared in a simplest way to taste delicious. Cranberry is also known as Vakkaya in Telugu which is generally cooked in the coastal districts of Andhra Pradesh.
This dal is a simple dish made with cranberries, tur dal, green chillies cooked together until soft and flavored with tadka seasoning. Cranberry is a versatile berry and can also be made into spicy and tangy cranberry chutney. Cranberry has a tart taste and when mixed with tur dal it becomes smooth and tastes like any mango dal giving a little tanginess of the cranberries. Cranberries are generally considered too sharp that can be eaten plain and raw as they are not only sour but slightly bitter as well.
They are usually used in making juice drinks, sauce, jams etc. Cranberry juice is a major use of cranberries; it is usually either sweetened to make "cranberry juice cocktail" or blended with other fruit juices to reduce its natural severe tartness.
Many cocktails, including the Cosmopolitan, are made with cranberry juice. Less commonly, innovative cooks use cranberries to add tartness to savory dishes such as soups and stews. Cranberries are closely related to blueberries as they are very tart and have a sharp taste.
They are traditionally and therapeutically used in juice form. Cranberries has immense health benefits and have moderate levels of vitamin C, dietary fiber and essential dietary mineral, manganese as well as balanced profile of other essential micronutrients.
The health benefits of cranberries include urinary tract infection prevention, cholesterol lowering and cancer prevention. Cranberry Dal is a ready source of proteins for a balanced diet. Dal is excellent and popular dish that is cooked in every Indian household. It is made into a thick stew which can be prepared with any variety of dal and is an important part of Indian, Nepali, Pakistani, Sri Lankan and Bangladeshi cuisines.
Dal is a staple food and also regularly eaten with rice and vegetables in Southern India and with both rice and roti (wheat based flat bread) throughout Northern India and Pakistan. Dal is often make into the dish called sambhar, a delicious spicy soup of tur dal and vegetables cooked with tamarind, asafetida or with tomatoes.
Dal is also made into many other variations such as Dal Fry, Cucumber Dal, Dal Makhani Bukhara, Mango Dal, Masala Dal, Lemon Dal (Nimmakai Pappu), Panchratni Dal and many more. To prepare this spicy and tangy Cranberry dal, boil the tur dal with sufficient water and green chillie. Add chili powder, turmeric powder, cranberries, salt and ½ water and let it boil until cranberries become soft (it takes about 5 to 10 minutes).
Mash the dal and cranberries together well. Now for seasoning, add little oil in pan and when it gets hot, add mustard seeds, asafetida, fresh curry leaves and cumin seeds and all them to splutter. Then add the dal to the seasoning and mix well. The cranberry dal is ready to be served. Dal preparation can be eaten with any Indian flat bread like naan, roti and chapatti or rice. To prepare this delicious and simple recipe, do click on the below link for detailed recipe:
https://www.vahrehvah.com/cranberry-dal-1
Pigeon pea or Tur dal meal has a very high content of potassium, phosphorus, moderate content of calcium and magnesium and low content of iron, zinc, copper and manganese. They are good amount of Vitamin A, Niacin and small amount of thiamin, riboflavin, Vitamin B6, folate and pantothenic acid. Cranberries are an excellent source of vitamin C, containing 20% of the Daily Value in one cup.
They also contain some vitamin K. Cranberries contain one of the highest antioxidant levels of any fruit, which makes them useful in helping to protect against free radical damage, which can cause cancer. Cranberries have shown anti-cancer activity against breast, lung and prostate cells. However, cranberries also contain a substance called quinic acid, which may actually help prevent kidney stones from forming.