Every thing about EGG FRIED RICE | Vahrehvah egg fried rice indian recipe,egg fried rice recipe indian,egg fried rice recipe indian,egg fried rice recipe indian style :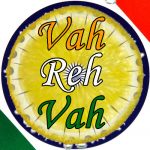 Egg fried rice is a super dish, simple to cook and a very delicious and healthy dish. It is a complete meal on its own and a versatile dish where you can add anything (either vegetables or meats) that you want apart from eggs. Eggs have high nutritional value and an excellent quality of protein. They are only 70 to 80 calories each, and are not high in fat. People and kids perhaps love eating eggs and is one of the most common dishes during the breakfast.
The egg fried rice increase a sense of fullness. It is said that about one out of 20,000 eggs may be contaminated with salmonella, bacteria that can cause extreme intestinal distress. The secret to avoiding this is to cook eggs thoroughly. Eggs should also be stored appropriately in the refrigerator and promptly eaten after cooking. You can make a variety of dishes with eggs like egg biryani, egg curry, egg pickle and many more in the list. Egg puff is also one of the very popular snacks available in most of the bakeries and school/ college canteens and liked by most of the kids and college going students.
Eggs are relatively cheap, have a long refrigerator shelf life and delicious to taste. Egg Omelette is a very common dish found at many railway platforms and canteens and cooked all over the world. A very economical snack to eat that goes well with break slices, roti or chapatti. Egg fried rice is also a very popular dish available in many food stalls especially the Indo Chinese food stalls. Apart from egg you can also add vegetables like French beans, carrots and spring onions to the egg fried rice to make it nutritious and a balanced meal.
Eggs are a great source of protein. Numerous vitamins, including vitamin A, potassium and many B vitamins like folic acid, choline and biotin, are also packed into this oval-shaped staple. In truth, the yolk is where many of the vitamins and nutrients are found. Doctors suggest that cholesterol is bad to health but one should understand that the body needs to achieve a balance when it comes to consumption of cholesterol. Fat from healthy sources is vital to the body, while fat from poor choices, such as margarine or foods fried in vegetable oil, are very dangerous.
Eggs are a beneficial source of healthy fat. Many nutrients, such as vitamin A, are better absorbed with fat, making eggs a very good source of vitamin A. Egg-fried rice is fast to prepare and tastes great as a meal. For the best result, make sure the rice is cooked and cooled beforehand so it won't stick together when frying. To prepare any fried rice the rice needs to be cooked to the right consistency. Should be grainy and not over cooked or sticky. Egg fried rice could also be made with the leftover rice but remember that the grains must be separated and firm.
It's is life saver dish when you have guests at home without any prior intimation or when you feel like having something different than the normal routine or could also be made during busy weeknights etc. To prepare the delicious Egg fried rice, firstly cook the rice with enough water or if you are using leftover refrigerated rice bring it to room temperature. In a pan or wok, add oil and when it get hot add in the chopped onions, green chillies and fry until the onions turn golden brown in color.
Add in the ginger garlic paste and fry till the raw smell disappears. Break the eggs into it and mix well allowing the eggs to cook thoroughly. When the eggs are done scramble them and add in the cooked rice, salt, pepper powder and mix all the ingredients together. Toss together until the rice gets heated and turns crisp. Fry for about 3-4 mins and garnish with Cilantro and serve hot or cold. Do try this recipe out and keep your family and kids strong and healthy. This is an excellent fried rice dish which can be eaten without any side dish. Do view the complete recipe at:
https://www.vahrehvah.com/egg-fried-rice
Egg fried rice a common staple food in American Chinese cuisine. Made at home, egg fried rice is surprisingly quick and easy. Once you get hold of the basic egg fried rice then you can also personalize this dish by adding more vegetables, pork, or chicken. Adding meat to egg fried rice makes it a satisfying main course or you can choose to eat it alone for a filling side dish. Either way, egg fried rice is a dish worth preparing because it is a universal crowd pleaser.