Every thing about CUCUMBER RAITA | Vahrehvah :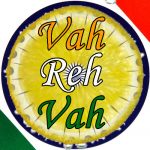 Cucumber raita is an excellent cooling dish from the Indian cuisine that is accompanied with various types of flavored rice like the biryani, jeera rice or Indian flat breads such as paratha, kulchas etc. They are specially served as a cooling balance for various other spicy dishes.
Cucumber raita is deliciously made with curd, cucumber seasoned with a tempering of mustard and cumin seeds, fresh curry leaves and spiced with some green chillies and other spices. There are a variety of raitas that can be made with like beetroot raita, carrot raita, plain raita or onion raita. The cucumber raita is especially good when served with spicy curries and grilled lamb. Raita is an Indian/ Pakistani condiment made with yoghurt, commonly called as dahi and is used as a dipping sauce.
For making the raita flavorful, you can season with coriander (cilantro), cumin seeds, mint, cayenne pepper and other fresh herbs and spices. Generally tempering with mustard and cumin seeds are added to the raita along with other ingredients that gives an excellent taste and flavor.
Minced, raw vegetables or fruits such as cucumber, onion, carrot, pineapple, papaya or pomegranate seeds are also mixed into the yoghurt to enrich its flavor and make it healthy and nutritious. A popular north Indian variety of raita is the boondi raita where tiny balls of fried gram flour (chickpea flour), which may taste salty or spicy is added to the yoghurt just before serving. This mixture is served chilled.
As most of recipes from the Indian and Pakistani cuisine; are rich and spicy to taste, raita helps cooling the palate when eating spicy food. Raita is a popular condiment served along with kebabs which is given many to counteract the hot and piquant dish. This cucumber raita recipe is very easy to make and would also be a quick side dish for rice or roti. Cucumber raita is one of the cool down dishes.
There are a variety of cucumbers and are high in water content. Generally during the hot summer season, cucumbers are soothing and cooling as they are very tender and watery. Cucumber is an excellent low calorie vegetable that has more nutrients to offer than just water and electrolytes.
For preparing this delicious and cooling Cucumber raita, firstly add the yoghurt in a mixing bowl and whisk the yoghurt well. Peel the skin of the cucumber and cut them into small pieces (you could also grate them) and add in the yoghurt. Season with salt to taste finely chopped green chilli and mix well.
Heat little oil in a pan or kadai and when the oil gets hot, add mustard and cumin seeds. When they crackle add in little urad dal, dry red chilli and fresh curry leaves and when it lets out a nice aroma, pour this into the yoghurt. Finally garnish with freshly chopped coriander leaves (cilantro). Serve chilled.
Do try this fantastic dish as cucumber raita is an amazing dish with subtle and unique flavors and finally mellows down the spiciness of the food. Gives you an mixed flavors of sweetness, nutty taste from the urad dal, spicy heat from the green and red chili and amazing fragrance from the curry and coriander leaves.
Click on the link for the detailed recipe at:
https://www.vahrehvah.com/cucumber-raita-recipe
The combination of cucumbers and yoghurt together yield nutritive values and health benefits making this dish healthy and nutritious. Fresh cucumbers are available throughout the year and can also be eaten raw or mixed in any vegetable salad or in the form of juice. It is very low in calories, contains no saturated fats or cholesterol.
Cucumber is a very good source of potassium, an important intra-cellular electrolyte. Potassium is a heart friendly electrolyte; helps reduce blood pressure and heart rates by countering effects of sodium. It contains unique anti-oxidants in good ratios such as ß-carotene and a-carotene, vitamin-C, vitamin-A.