Every thing about TAMARIND RED CHILLIES PICKLE | Vahrehvah :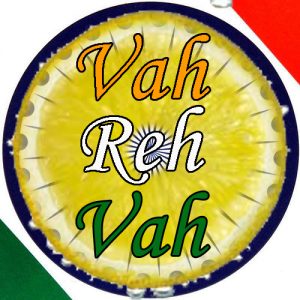 Andhra Pradesh
is one of the major producers of chilli pepper and the local cuisine prominently features it. Spicy
pickles
forms an integral part of
Andhra cuisine.
Most important are the Guntur red chillies which are very popular chilli peppers of Andhra Pradesh because of its color and spiciness. They are really fiery hot spicy chillies.
From here arise one of the best and
popular
poor man's
pickle
which is commonly known as
Pandu Mirapakaya
pachadi which means pickle made of ripened red chillies and raw tamarind. In some areas of Andhra Pradesh it is also called as
Korivi Khaaram
. This is the spiciest of the pickles and unique to Andhra too. It is made by grinding ripe
red chillies
with raw tamarind and salt. The
chilli peppers
are grown abundance in the
palnadu region
of Andhra Pradesh (i.e. Guntur district and surrounding areas) and harvested in the early days of summers.
Raw tamarind
and the ripe
red chillies
are the two main ingredients of this dish apart from salt, hence during the season its quiet economical and no elaborate preparations to be made for this. This is a very simple method of making the
Tamarind red chillies pickle
. Take raw tamarind cut into two halves and remove the seeds. Blend to a coarse paste and keep aside. Blend ripe red chillies also to a coarse paste and then mix tamarind paste, salt, turmeric, garlic, cumin seeds and blend again. Do not add any water.
Take the mixture in a bowl and keep aside. For tempering the
pickle
, add oil in pan, add mustard seeds, cumin, channa dal, urad dal, chopped garlic and mix well till the lentils slightly gets brown and add hing and curry leaves. Add this tempering into the
tamarind red chillies
pickle and mix well. The pickle is ready. Few tips to remember while making this pickle are wash the
red chillies
and air dry or wipe them dry with a cloth or paper towel. There should be no traces of moisture. While grinding the chillies and tamarind do not add water.
Always use a dry spoon and dry mixer when handling or grinding the pickle. This pickle stays fresh for at least six months with the kind of fresh red chillies.
This is a unique
Andhra pickle
mainly for its hotness (spiciness) and color. Best eaten with hot rice and ghee, curd rice or really goes well with
jowar ki roti
(
jonna rotallu
in telugu). The texture and taste of the pickle will be truly awesome if ground using a pestle and mortar.
R
ed chilis
contain high amounts of
vitamin C
and
carotene
(provitamin A). The
pickle
can be served immediately but if the pickle matures the tastes would be much better with age. You can also beat the fiery spicy hot pickle with the cold winds of winter. Wow truly amazing!
Summary: recipe to be uploaded please watch video
Ingredients
channa dal - 1 -tsp
cumin seeds - 1/2 - tsp
curry leaves - 8 - number
garlic - 5 - number
hing - pinch
murstad seeds - 1/2 - tsp
oil - 2 - tbsp
red chilli dry - 2 - number
red chillies - 100 - grams
salt - 25 - grams
tamrind - 100 - grams
turmuric powder - 1 - tsp
uradal - 1 - tsp
Instructions
Take Tamarind remove the seeds blend to corse paste and keep a side.
now blend red chillies corse and mix tamarind past, salt,turmuric,garlic,cumin seeds and blend again do not add any water.
for tempering in a pan add oil, murstard seeds,cumin, uradal,channa dal, garlic, mix will cook till the dal are slight brown colour,add hing,curry leaves.
Now add the tempering to blended pickle
Cooking time (duration): 25
Number of servings (yield): 4
Meal type: lunch
My rating: 5 stars: ★★★★★ 1 review(s)
Recipe by
Vahchef
.
Do watch the video on making of Tamarind red chillies pickle at: https://www.vahrehvah.com/Raw+Tamrind+and+Red+Chilli+Pickle:6804