Every thing about PAANCH PHORON TARKARI | Vahrehvah :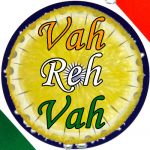 Panch Phoron Tarkari is a startling dish made with vegetables cooked in spicy gravy seasoned with special five spices. Panch phoran literally means 'five spices', is a spice blend used in Bangladeshi and Eastern India cuisines, especially in Bengali, Assamese and Oriya cuisine.
All the spices used in panch phoron are seeds and typically consists of fenugreek seeds (methi), nigella seeds (kalonji or onion seeds), cumin seeds (jeera), mustard seeds (rai) and fennel seeds (saunf). Unlike most other spice mixes, panch phoron is always used as whole and never ground.
Traditionally, panch phoron is used with vegetables, chicken or beef curry, fish, lentils, shukto and pickles. Generally few cooks prefer to use a smaller proportion of fenugreek seeds as they have a mildly bitter taste. In this recipe, vegetables like pumpkin, brinjal and potatoes are cooked in wonderful gravy with milk and water tempered with panch phoron, green chillies and other spices.
Truly a very healthy and nutritious dish, rich in flavours and taste, every ingredient used in this recipe has its own unique flavour and benefits added into this dish. Goes excellently well with rice, roti or chapatti! In traditional Oriya, Maithili and Bengali cuisines, panch phoron is typically fried in cooking oil or ghee causing the seeds to immediately pop. This is known as tempering or baghaar or phoron or chaunk.
After tempering, other ingredients are added to the fried spices to be coated in the mixture. In Bengal, panch phoran is sometimes made with radhuni instead of mustard seed. In the West, where radhuni may be hard to obtain, some cooks substitute the similar-tasting celery seed.
Fenugreek is an excellent herb (available as fresh or dried leaves) or as spice (methi seeds) and as a vegetable (fresh leaves, sprouts, and microgreens). The seeds are used in the preparation of pickles, vegetable dishes, daals, and spice mixes, such as panch phoron and sambar powder.
Fenugreek seeds are used both whole and in powdered form and are often roasted to reduce their bitterness and enhance their flavour. It is extensively used within the cuisine of the Indian subcontinent. The dried leaves called as kasuri or kasoori methi in Hindi have a somewhat bitter taste and a characteristically strong but pleasant fragrance. The seed is used as a natural herbal medicine in the treatment of diabetes.
Fresh methi greens are added to meats in making dishes like Methi Chicken, Methi Prawns or Methi Paratha (popular Indian flat bread). Nigella seeds are frequently referred as black cumin or onion seeds. It is used as part of the spice mixture paanch phoran or panch phoron and by itself in a great many recipes in Bengali cookery and most recognizably in naan bread. These seeds have a pungent bitter taste and smell.
It is used primarily in confectionery and liquors. Peshawari naan is, as a rule, topped with kalonji seeds. Nigella is also used in Armenian string cheese, a braided string cheese called Majdouleh or Majdouli in the Middle East. Cumin seeds are used as a spice for their distinctive flavour and aroma.
It is globally popular and an essential flavouring in many cuisines: Nepalese, Indian, Pakistani, North African, Middle Eastern, Sri Lankan, Cuban, northern Mexican cuisines, central Asian Uzbek cuisine, and the western Chinese cuisines of Sichuan and Xinjiang.
Cumin can be found in some Dutch cheeses, such as Leyden cheese, and in some traditional bread from France. Cumin can be used ground or as whole seeds. It helps to add an earthy and warming feeling to cooking, making it a staple in certain stews and soups, as well as curries and chili.
Cumin's distinctive flavour and strong, warm aroma are due to its essential oil content. Mustard seeds also known as Aavalu in Telugu, kadagu in Tamil in almost used in every dish. Mustard powder is used mainly in mango pickle popularly used in Southern India with its origin in Andhra Pradesh.
These mustard seeds are known in Hindi/Urdu as sarson and in Punjabi as sarron. These are used as a spice in Northern India and Nepal. The seeds are usually roasted until they pop. They are also planted to grow saag (greens) which are stir-fried and eaten as a vegetable preparation, sarson ka saag (sarron da saag in Punjabi).
Fennel seeds are a highly aromatic and flavourful herb with culinary and medicinal uses having a similar tasting as anise. The bulb, foliage, and seeds of the fennel plant are widely used in many of the culinary traditions of the world. Dried fennel seed is an aromatic, anise-flavoured spice, brown or green in colour when fresh, slowly turning a dull grey as the seed ages. For cooking, green seeds are optimal.
The leaves are delicately flavoured and similar in shape to those of dill. The bulb is a crisp vegetable that can be sautéed, stewed, braised, grilled, or eaten raw. Fennel seeds are a common ingredient in Italian sausages and meatballs. They are also prominent in Mediterranean cuisine used both raw and cooked in side dishes, salads, pastas, vegetable dishes and risotto.
Many cultures in India, Pakistan, Afghanistan, Iran and the Middle East use fennel seed in their cookery. Fennel is one of the most important spices in Kashmiri Pandit and Gujarati cooking. [citation needed] It is an essential ingredient of the Assamese/Bengali/Oriya spice mixture panch phoron and in Chinese five-spice powders. Preparing the Paanch phoron tarkari is quite simple and fast to cook.
Firstly heat the oil in a pan or kadai and add all the spices. Stir-fry the spices, add the cut vegetables and mix well. Add the green chillies, sugar, salt, turmeric and mix thoroughly. Pour enough water and add milk to cook the vegetables.
Simmer till vegetables are tender and the water is absorbed. Serve hot with pooris or rice. Paanch phoron tarkari is a delicious spicy dish, robust flavours, healthy and nutritious to eat. Do try as it benefits in many ways. Click on the link for detailed recipe:
https://www.vahrehvah.com/panch-phoron-taarkari-1
Enjoy Cooking!