Every thing about ENDURI PITHA | Vahrehvah :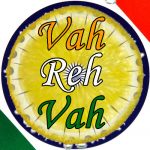 Enduri Pitha is a variety of Pitha traditionally prepared in the state of Orissa, India during the occasion of Prathamastami. It is a type of rice flour and cheese cake dish which has been a part of the traditional Oriya festivities.
Enduri Pitha is traditionally prepared with turmeric leaves, black gram, rice flour, coconut, jaggery, black pepper and chhena. Pitha (in Assamese or Oriya) or Pithe (in Bengali) is a type of cake or bread commonly prepared in Bangladesh and India especially the eastern states of Assam, Orissa, West Bengal, Bihar, Jharkhand and the northeastern region. They are typically prepared with rice flour, although there are some types of pitha made of wheat flour also and less common types of pitha are made of palm or ol (a local root vegetable).
Pithas are primarily made from a batter of rice flour or wheat flour, which is shaped and optionally filled with sweet or savory ingredients. When filled, the pitha's pouch is called a khol (literally means "container") and the fillings are called pur. Enduri Pitha is also known as Haldi Patra Pitha in few places.
The cake is first offered to the Goddess of Sasthi and then taken by all. Enduri Pitha has a striking similarity of the pitha with patholi, a popular dish of Kerala. Enduri Pitha is a traditional delicacy and showcases the medicinal properties of turmeric plant and its uses in most Oriya households. Prathamastami is a ritualistic festival that is celebrated in every traditional Hindu Oriya household to pray for long life of the first born's in a family, but is also traditionally attached to the Enduri Pitha. Turmeric leaves are basic ingredients of this traditional delicacy.
The rituals of this festival are incomplete without this delicacy. Large quantity of turmeric leaves from Kandhamal district are sent throughout the State to be used for the preparation of this delicacy. Hence, demand for turmeric leaves increase just before this festival. This year each turmeric leaf was sold for one rupee in the city. '
Enduri Pitha' is prepared from batter of skin less black gram and rice. This batter is steamed within moulds prepared from turmeric leaves. Sweetened scrubbed coconut is used as stuffing in it. "Put a little batter on a turmeric leaf and flatten it. Then put the required quantity of stuffing on the batter and fold the turmeric leaf lengthwise in such a way that the stuffing gets sandwiched in between two layers of batter. Now it is ready to be steamed in traditional way.
Enduri Pitha is served traditionally with Ghadaghadia (a curry prepared from all new winter vegetables and grams. Few also enjoy this traditional delicacy with dalma or mutton curry. There are varieties of sweet and savory pithas that can be made. Generally on traditional festivals sweet pithas form a part of the celebrations. Even pithas are also routinely prepared and served in Odia homes in normal days. The pitha may be broadly put in the category cakes.
Some Oriya pithas include the Arisa pitha (deep-fried pitha made from rice flour with jaggery or sugar), Poda Pitha (literally means "burnt pitha"; slow-cooked pitha made from fermented rice and black gram, with chopped coconut. Its crust is slightly burnt, while the inside is soft and white, mostly during Raja Parva), Chitau piṭha (fried pancake made from rice flour, coconut, and milk, often offered in pujas to Lord Jagannath on Chitalagi Amabasya or Chitau Amavasya) and Potoli Pitha etc.
To prepare this traditional delicacy from the Orissa cuisine, firstly soak rice and blackgram dal overnight separately. Use only the skinless blackgram for the purpose. Wash the same thoroughly and then grind into a thick batter. It need not be a very fine paste. Grind leaving a little coarseness in the rice. Add salt to the blackgram dal paste and mix well. After 2 hours add rice batter and blackgram paste together and mix well and leave the batter for fermenting. Now to prepare the stuffing, place a frying pan on medium flame.
Put the scrubbed coconut, cottage cheese and sugar or jaggery. Stir and fry the same till it becomes a little dry for about 5 to 10 minutes. Then add powdered cardamom and blackpepper (optional). Mix well and keep aside. To prepare the pitha take one whole green turmeric leaf (Haladi Patra) (If the leaf is of bigger size you may trim it). Put a little batter on the leaf and spread some stuffing over it evenly. Fold the turmeric leaf lengthwise in such a way that the stuffing gets sandwiched between two layers of batter.
Tie a thread around the folded leaf to keep it secured. Place this leaf in the Idli stand and cook for 10 minutes. The Enduri Pitha is ready. Note: In case you do not get the green turmeric leaf then you could alternatively use plantain leaf but in that case the aroma of turmeric leaf would be missing because the delicate aroma of turmeric leaf is a special feature of the Enduri Pitha. Pithas are often eaten at small meals such as breakfast or as a snack with tea, although there are many sweet varieties that are reserved for desserts or holidays.
To try this recipe, click on the below link for detailed recipe at:
https://www.vahrehvah.com/enduri-pitha-recipe
This delicacy is slightly similar to the idly in preparation. But it is elongated in shape and has the sweet stuffing. Added to it, the use of turmeric leaf makes it unique. The unique aroma of turmeric leaves becomes part of this delicacy. The extracts from the turmeric leaves which have medicinal value is eaten along with the 'Enduri Pitha'.
Most of the Ayurvedic physician has said that by eating the extract of turmeric leaves through this traditional method at the onset of winter helps in strengthening immune system. It also helps children and adults fight against worms, and different infections that are common during winter months. The anti-oxidant property of turmeric leaf imbibed in the Pitha is beneficial to the body. Moreover the steamed cake makes a healthy snack in addition to a daily breakfast.