Every thing about FISH CURRY WITH GARLIC | Vahrehvah :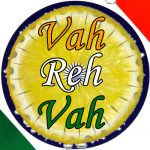 Fish curry with garlic is an authentic dish and is prepared at most of the coastal areas as fish is indispensable in these coastal regions. This recipe of fish curry with garlic is exceptionally well known from coastal areas of Kerala which is also popularly known as God's own country, coastal Andhra and Tamil Nadu. If you love eating garlic than you will surely love this dish as there are lots of garlic flavor in it.
The garlic combined with spices blends nicely with these mild flavors of the light and flaky fish. There are hundreds of varieties of making the fish curry. Garlic gives an exceptional special pungent, tangy and spicy taste to the fish. It is simple but the flavors are fabulous. Generally fish curry when cooked is not eaten on the same day but is served on the next day.
By keeping the fish soaked well in the spicy gravy the fish absorbs the spices and tastes excellent. South India especially in Kerala and Tamil Nadu the fish curry is cooked in a chatti (earthen clay pot). Cooking in chatti enhances the taste and the earthenware absorbs the acidic effects of the tamarind or tomato making it safe for the stomach.
The fish curry with garlic is a thick consistency curry along with the buttery garlic and spice mixtures awakes even a sober palette. Vinegar is another excellent ingredient that adds exciting new flavor to any food. Vinegar is an integral ingredient while cooking fish. Vinegar is very useful when it comes to scaling fish, sprucing up the taste of canned fish or cooking tender fish and adding flavor to the baked fish for a great taste.
Many people also use lemon to cook fish but in different other way but vinegar adds tenderness and a zesty flavor to the fish so it would be better to drop the lemons and add vinegar. The vinegar would also make the fish tender along with adding a sweet taste to give a different tasting dish.
Eating fish has become a trend and fashion now by most of the non-vegetarians eaters especially the people who are diet freaks. Eating fish is also a very healthy way of eating since it is packed with loads of proteins and vitamins. Fresh fish in spicy, tangy gravy is a coastal classic.
This exceptional garlic fish recipe is exotic and simple yet flavors are fabulous. The spice mix contains a lot of garlic, chilli powder, coriander powder etc but because the garlic is cooked for a long time the smell is not overpowering. Use fresh fish instead of frozen to get the right and perfect blend of taste.
In making the Fish curry with garlic, firstly wash the fish thoroughly and dry the clean fish pieces with a kitchen towel. Dry roast together coriander and cumin seeds on a tawa till it emit a nice flavor.
Grind the coriander and cumin seeds together to a fine powder and keep aside. Heat little oil in a pan or kadai and add the finely chopped onions and red chillies.
Fry onions till they are browned and then add garlic, cumin-coriander powder, chili and turmeric powders and stir fry for 4 to 5 minutes. Add pinch of sugar, salt to taste, vinegar and cook over a slow flame for another couple of minutes.
Lastly add the fish pieces into the pan or kadai and cook for about 3 to 4 minutes on one side and then turn the fish pieces and cook on the other side for about 2 to 3 minutes.
Cook over low heat till fish get cooked. The fish curry with garlic is spicy and extremely tasty style fish curry. This fish curry can be left outside for 1-2 days and tastes better the next day.
Those of you who tried cooking the fish and never had come out well will find this recipe really useful. It goes extremely well with rice/ kappa puzhukku/ idli/ dosa.
Do try this fantastic recipe and click on the link for detailed recipe at:
https://www.vahrehvah.com/fish-curry-with-garlic-recipe
Fish curry with garlic is one of the excellent seafood culinary highlight which is an ideal dish to treat family and friends. The freshness of the ingredients and the subtle and blended spices does strike a chord in your taste buds.