Every thing about FISH KULAMBU | Vahrehvah :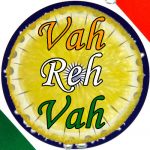 Fish kulambu is a very popular traditional South Indian fish curry cooked in spicy and delicious gravy made with onion, tomatoes, coconut and fresh blend of spices sautéed in sesame oil which brings out that finger licking flavor and taste. Fish kulambu is also known as Meen Kulambu in Kerala and Tamil Nadu and Chapala Pulusu in Andhra. This dish can be cooked in various ways adding different ingredients regional wise.
Generally coconut is not added to the Fish kulambu in Andhra region whereas it is widely used in Kerala and Tamil Nadu states. Fish kulambu is a popular coastal dish filled with refreshing and fresh flavors. Kulambu is a sweet, spicy and tangy dish common in South India cuisine. It is a stew based dish made with tamarind, urad dal, toor dal combined with various assorted vegetables.
The kulambu is popularly used as a side dish for rice in the southern regions of India especially in Tamil Nadu, Andhra Pradesh, Karnataka and Kerala. There are a variety of Kulambus that can be prepared such as Vatha Kulambu, Ennai Kathrikkai Kulambu, Paruppu Kulambu, White Pumpkin Mor Kulambu and many more. Fish kulambu is a fantastic dish that gives a slightly sweet, spicy, sour and intense flavor to the curry and highly pleases the taste-buds.
In southern India, this curry is usually cooked in a chatti (earthen pot) which enhances the taste of the dish. Preparing fish curry without adding lots of fat is simple and taste delicious. Keeping fish moist and flavorful is the key in taking advantage of natural fat and juices from the fish. This is for mainly preserving the moistness and not letting the fish in getting too dry. The curry goes extremely well with rice, dosa and rotis.
Fish is an exotic dish for all the seafood connoisseurs. When cooked in a tangy tamarind sauce with simple spices, the fish acquires most of the flavors of gravy, making it soft and luscious to eat. Using fresh ingredients makes the dish refreshing and delightful. Fish kulambu is traditionally a classic dish, very typical in the coastal areas of Tamil Nadu, Kerala and Mangalore regions.
The simplicity and flavor of fish kulambu mainly comes from the tanginess of the tamarind, sweetness from coconut and spiciness from red chilies and other simple spices. The head and bones are the most delicious parts of the fish and cooking the fish in sesame oil enhances additional flavor and aroma to the dish.
For preparing this luscious and tasty Fish kulambu, firstly cut onions and tomatoes and keep aside. Dry roast dry red chilies, cumin seeds, fresh curry leaves for few minutes and add coriander powder and fry for a minute and keep aside to cool down.
Take a tablespoon of oil in a pan and fry half of the chopped onions until translucent and keep aside. Grind all the above ingredients together mentioned in step 2 and 3 and make a fine paste. Grind coconut separately and keep aside.
Take some oil in a pan or kadai and add mustard seeds, fenugreek seeds, fresh curry leaves, remaining half chopped onions and sauté well. Once the mustard seeds crackle and the onions turns translucent, add tomatoes and sauté well.
Add the spices paste along with tamarind sauce and allow it to boil. Add coconut paste and allow boiling. Add fish pieces and turn the flame to simmer for 10 minutes until the fish is cooked and then turn off the gas. The fish kulambu is ready to eat.
This goes good with white rice, plain dosa, Chapathi. The tomato and tamarind base is mellowed by adding just the right amount of coconut paste creating a balance of flavors rather than overpowering the dish with the taste of coconut. The fragrance of the fresh curry leaves envelopes the dish making it aromatic and delicious.
Do try this wonderful fish kulambu and click on the below link for detailed recipe:
https://www.vahrehvah.com/fish-kulambu-recipe
All fishes are protein rich and provide good vitamins contribution with less carbohydrate and cholesterol. They are also rich in iron, calcium and fish contains Omega 3 which is good for proper functioning of heart. Fish kulambu can be made in different varieties as per your taste and choice with a variety of fishes.
They taste hot and spicy. Fish is a high-protein, low-fat food that provides a range of health benefits. White-fleshed fish, in particular, is lower in fat than any other source of animal protein, and oily fish are high in omega-3 fatty acids, or the "good" fats.
Since the human body can't make significant amounts of these essential nutrients, fish are an important part of the diet. Also, fish are low in the "bad" fats commonly found in red meat, called omega-6 fatty acids. Fish makes a wonderful addition to any healthy diet. Eating fish instead of meat or poultry usually means less total fat.