Every thing about FISH STEW (Malayalee) | Vahrehvah :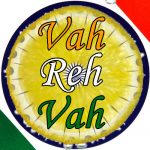 Fish stew cooked in Kerala style is a popular fish based dish from Kerala (South India) made with fish cooked in coconut, mildly spiced with ginger, cloves and flavored with curry leaves. The flavor of the fish dominated the taste of this curry and any fish from Kingfish to Pomfret to any fish that is fleshy is used to prepare this delicious dish.
Fish stew in Kerala is generally known as Fish Moilee in Malayalam which is a typical Syrian Christian delicacy with the distinction of subtle flavors to suit most palates. The fish stew or curry is usually cooked in a traditional manchatti (earthen vessel or pot) by stewing fish in coconut milk infused with fresh ginger, garlic, curry leaves and other delicate flavors.
Coconut vinegar is used as the souring agent and tomatoes are mainly used for garnishing. Fish moilee taste exceptionally delightful served as a starter with appam, Idiyappam, bread or rice. A basic stew is a combination of solid food ingredients that are cooked in liquid and served in the resultant gravy. Ingredients added in a stew can include any variety or combo of vegetables such as carrots, potatoes, beans, peppers etc, meat especially tougher meats suitable for slow cooking, poultry and seafood.
While water can be used as the stew cooking liquid while wine, stock and beer are also common used as liquid. Stews are relatively cooked in low temperature allowing the flavors to mingle well. Seasoning and flavorings may also be added. The influence of the cooking style from Syrian Christians blended with the Indian European making the most exquisite dishes like Vellayappam (rice pancakes), Meen Varutharacha curry (spicy fish curry) and various stewed dishes.
Foreign influence on the cuisine of Kerala is quite distinct with each religion developing its own cuisine and style of preparation. More significant are the vegetarian dishes as a majority of people are Hindus and follow vegetarianism.
Dishes like Avial (mixed veggies cooked in coconut base gravy), Olan (ash gourd and red gram in coconut milk), Erissery (made with drumstick leaves), Thorans (stir-fried vegetables) and Pradhaman (puddings made with milk or coconut milk) are few of the popularly prepared dishes.
The procedure for preparing the Fish stew, firstly clean and slice fish. Lightly roast coriander and cloves and grind to a smooth paste. Peel and slice gingers. Slit green chilies. Make three extractions of coconut milk (thick, medium, thin) and keep aside.
Heat oil in a saucepan or vessel and when it gets hot, lightly fry ground spices. Add third extraction of coconut milk, green chilies, ginger, fish pieces, and salt to taste, fresh curry leaves and vinegar. Cook till the gravy is thick. Add second extract of coconut milk and simmer for 10 minutes.
Test for seasoning and finally add the first extract of coconut milk, remove from heat and temper. To temper, heat oil and when it gets hot, fry sliced onion till nearly brown and mustard seeds. When seeds crackle, pour over fish. Serve hot or cold. Do experience this excellently cooked fish in coconut milk and spices.
To try this simple and yummy recipe, click on the below link for detailed recipe:
https://www.vahrehvah.com/fish-stew-malayalee-recipe
Coconuts grow in abundance in Kerala and are a vital ingredient in most of the dishes cooked in Kerala. They are added to a variety of savory and sweet recipes. Well known for its abundance of fish, the dish from Kerala are aromatic, fragrant with coconut and spices.