Every thing about MAHARASHTRIAN POMFRET MASALA | Vahrehvah :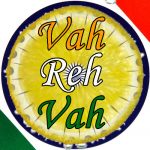 Maharashtrian Pomfret Masala is a mouth-watering, refreshing and delectable seafood delicacy made with pomfret fish stuffed with spices and cooked in luscious and spicy gravy. This recipe is one of the popular seafood dishes from the Maharashtrian cuisine.
Pomfret Masala is a speciality from the coastal area throughout Mumbai and Maharashtra. It's very simple, easy and tasty dish which can be served for lunch, brunch or dinner and I am sure it would just melt in your mouth and vanish within minutes from your dinner table.
People would surely crave for more as it's a seafood connoisseur's delight to the palate. Coconut in any form either, ground, grated or coconut milk is the main base in this style of cooking. Coconut milk along with spices gives an incredible and extraordinary taste to the dish and is extensively used in Maharashtrian recipes. Generally it is simple to make and best eaten the next day as the flavours absorb better.
Coconut milk is a smooth and refreshing liquid that comes from the grated meat of a coconut. Fresh coconut milk has a consistency and mildly sweet taste. The colour and rich taste of the milk can be attributed to the high oil content. Coconut milk can also be mixed with fruit to make a yoghurt substitute.
Coconut milk is commonly used in many tropical cuisines. It tends to stay fresh longer which is important in dishes in which the coconut flavour is not competing with curries and other spicy dishes. It is also the base for many Indian, Indonesian, Malaysian, Sri Lankan and Thai curries.
Generally to prepare a yummy curry sauce, the coconut milk is first cooked over fairly high heat to break down the milk and cream and allow the oil to separate. The curry paste is then added, as well as any other seasonings, meats, vegetables and garnishes. It is widely added to seafood dishes such as Fish Moilee (fish cooked in Coconut Milk – Kerala style), Coconut Chicken, Goan shrimp curry, prawn curry.
Coconut milk is also used in making a variety of sweet delicacies that include coconut milk rice pudding, Kinnathappam (Coconut Milk Sweet Cake) etc. Coconut milk gives an extraordinary thickness to the dish and is creamy in texture. This milk is very high in saturated fat called lauric acid, but is healthier that other fats because it metabolizes faster and is excellent for bone and brain development.
Some of the potent nutrients in this milk are the antioxidants and the anti-microbial, anti-bacterial and anti-viral properties. This would be a healthy milk to drink if you're looking to fight off the cold or flu. Pomfret is an amazing and well popular fish in South Asia.
They are found in the Indo-Pacific Ocean and Atlantic region. There are three common varieties of pomfret in India markets such as Silver pomfret, Black pomfret and Chinese pomfret. This variety of fish contributes one of the main groups of table fish in India.
The main areas they are abundantly found are Gujarat, Mumbai coast (west coast), Orissa and West Bengal (east coast). Butter fish, also known as pomfret or white pomfret fish, is healthy and deliciously tender when steamed or baked in the oven. Few of my favourite pomfret recipes are Stuffed Pomfret Fry (Goan style), Stuffed Pomfret with green masala, Patra ni Machhli etc.
There are various ways of cooking the pomfret. They can be grilled, steamed, baked, deep fried or shallow fried. Maharashtrian style of preparing the Pomfret masala is quite simple. Few Indian spices are nicely applied inside and outside of the fish and marinated for some time.
They are then delicately cooked in coconut milk, spices and tomatoes that enhance the flavours. Generally pomfret pieces are added and cooked for just few minutes as they cook fast. It yummy dish is served either with Indian breads or steamed rice.
Coconut is generally the main base for any fish masala curry and it best eaten the next day as the flavours absorb better. For preparing this luscious and mouth-watering Maharashtrian Pomfret Masala, in a plate, take turmeric powder, red chilli powder, garam masala powder, crushed garlic, ginger, and green chillies. Add little salt and mix the spices well.
Clean the pomfret and make gashes over the fish. Now stuff the spice mixture into the pomfret. Also coat this spice mixture on the outer cover of pomfret. Marinate the pomfret for about 20 to 30 minutes. Heat oil in a pan, when the oil gets hot, add curry leaves and fresh tomato paste and sauté well. Cook the tomato paste till the raw flavour is gone. Add little water.
Gently place the marinated fish in the sauce. Cover the pan with a lid and cook for about 5 minutes in slow flame. In between gently turn the fish on the other side. Add little coconut milk and again simmer and cook for another 2-3 minutes. Sprinkle some coriander leaves and switch off the flame.
Tips to select a good pomfret: Take fish having bright eyes as dull eyes may not be safe for consumption. The body should be firm when pressed with a finger and the skin should be shiny. Fish is extremely a very nutritious diet high in Omega 3 fatty acids, which are heart friendly.
Pomfret is very low in calories and fat. It is high in good quality protein. It is very good for people suffering from cardiovascular diseases. It can also be consumed by hypertensive patients. It contains high amount of omega 3 fatty acids which reduces the risks of cardiovascular problem development.
It supplies DHA which an important component for brain development. Pomfret fish is high in Vitamin D. It is also loaded with minerals such as iron, zinc and calcium. Cooking low fat techniques like grilling, steaming and baking are better as compared to frying. Hence do try this recipe and I am sure you will enjoy.
Click on the link below to view the making of this dish:https://www.vahrehvah.com/
Enjoy Cooking!